---
What is Mike up to NOW?
Weekly updates on what Mike is up to NOW!
---
Week of Nov 19 – 26, 2017
Thinking about 2018 and big initiatives
reflecting on 2017 – need to make a blog post recap
Waiting for production sample of Sisitano's first moka pot! (still!)
Video systems – making a whole video interview series inside of factories and Chinese Amazon FBA sellers, need to make a system to make it smooth – each Thursday a new release.
Working on finding venue for Cross Border Summit 2018 in Shenzhen, China – may stick with same one as last year and focus on quality people instead of quantity.

Oh ya and Happy Thanksgiving! Not much of a holiday for me though, no plans yet.
Main Projects Now: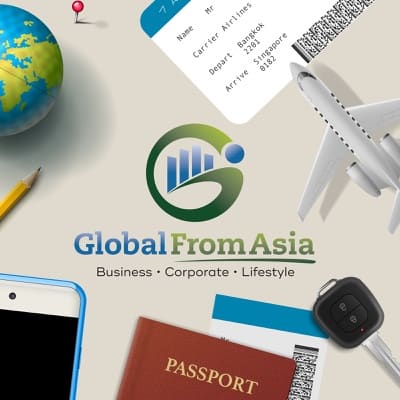 Para Living
I'm back in E-commerce, diving deep into Amazon FBA. Will be sharing the story and the blood, sweat, and tears in Global From Asia's e-commerce series as well as a monthly TV show Ecommerce Gladiator.
Excited to get back into e-commerce since "Retiring" in 2012 after 8 years in the arena.
Para Living is the corporation.
Check It Out
---
Scale By Outsourcing
This is a course and program to help business owners leverage the power of online teams and systems.
Over the year I have been in Asia, I have learned how to best manage distributed teams. To be extra clear, to make SOPs and systems to let the team follow them and do the work anywhere.
I packaged it up into an amazing course and program
Check It Out
---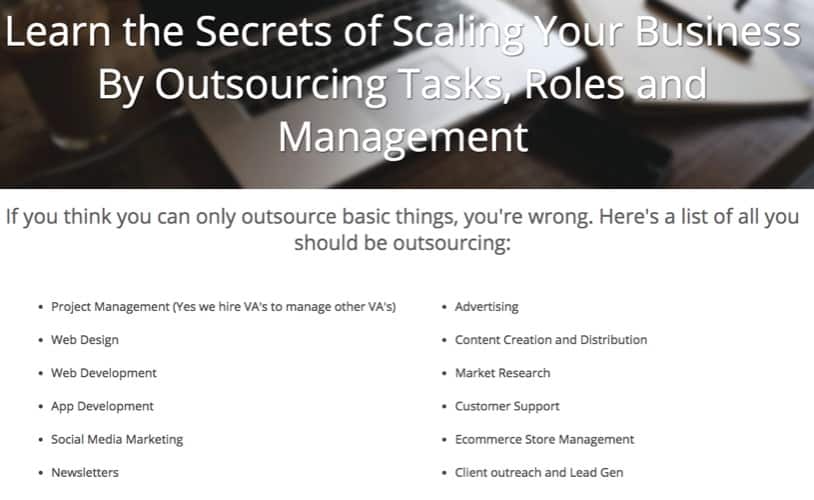 Unipro Consulting Limited
We merged our GFA Agency operations with an awesome CPA Firm Unipro Consulting Limited. Ray Ng is my business partner there and an awesome guy!
Check UniproHK Out
---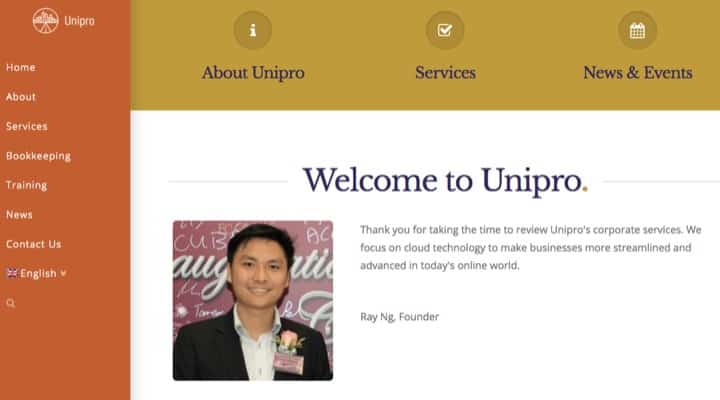 China Business Cast
More podcasting! I love creating content, and sharing it with the world.
Check It Out
---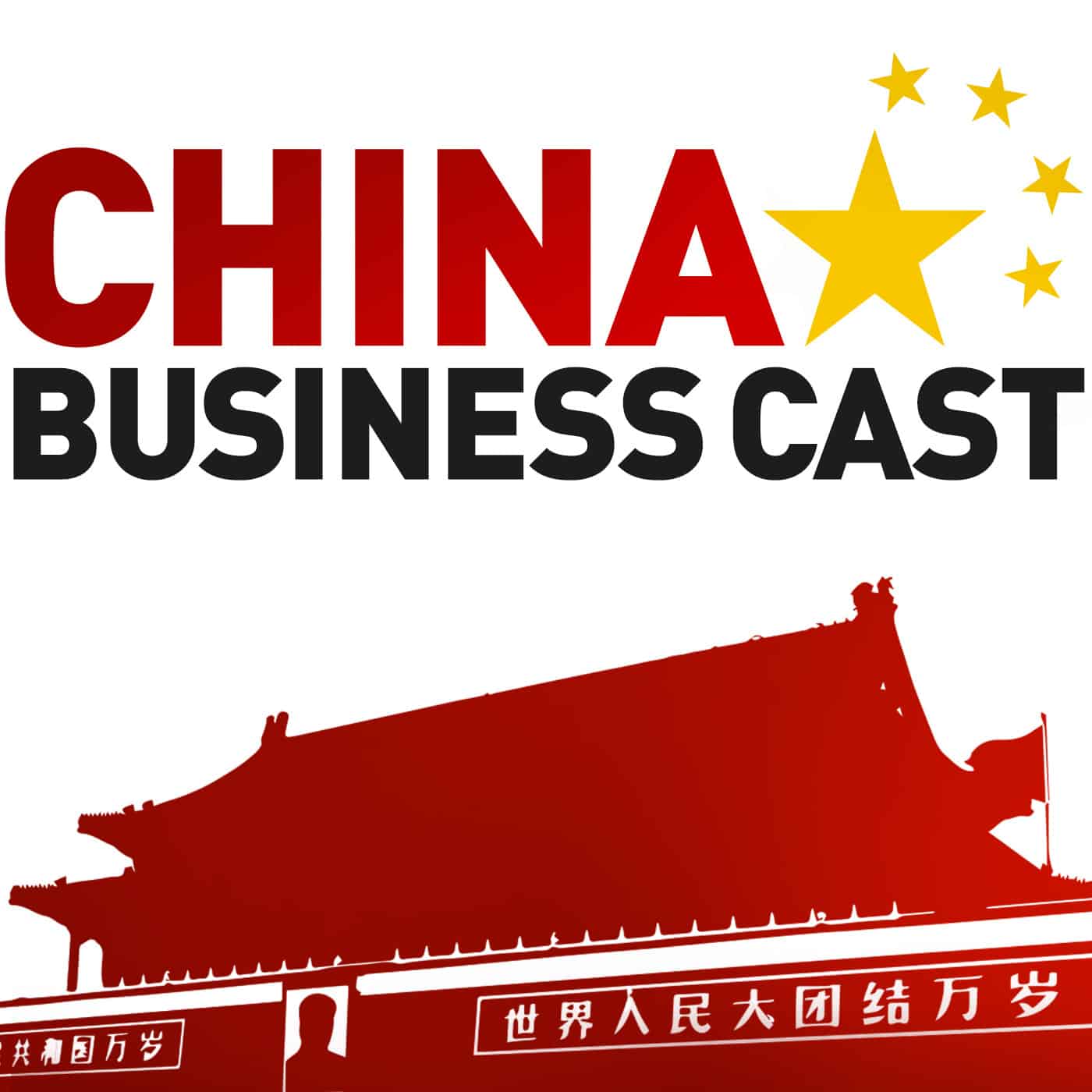 Outsoucing Services
SEO company. I'm co-founder and VP of Operations. We help US companies, mainly in local SEO rankings with our team.
Outsourcing company. We can also help you with VA (virtual assistants) managed and both part time and full time. Message me for details.
---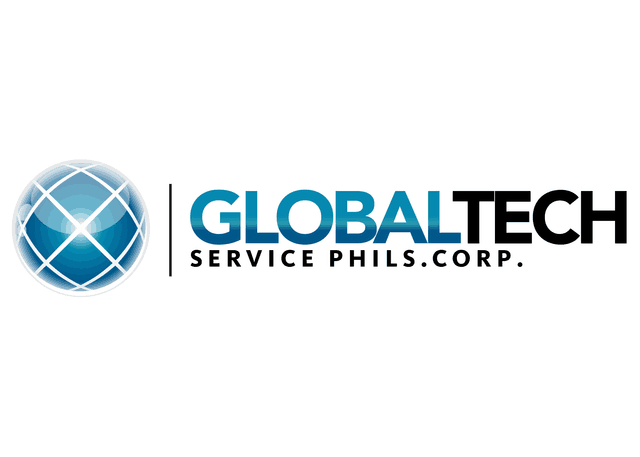 Now Page Archives
Week of Nov 12 – 18, 2017
Content creation systems to scale more
Working on an event in Philippines – Sat Jan 13
Preparing to go to USA – Florida- Feb 1 – 18, 2018 – now doing a China Business Workshop for it.
Working on an association for GFA, members driven
Working on finding venue for Cross Border Summit 2018 in Shenzhen, China

Week of Nov 5 – 11, 2017
Content creation systems to scale more
Working on an event in Philippines
Working on a Joint Venture in Colombia for Cross Border Summit
Focusing back on GFAVIP membership after the CBM event
Working on finding venue for Cross Border Summit 2018 in Shenzhen, China

Week of Oct 29 – Nov 4,
2017
Recovering from epic DCBKK
Recovering from epic Cross Border Matchmaker
Implementing new email marketing strategies
Catching up on content creation backlog and working with team.

Week of Oct 15 – 21,
2017
Preparing to go to DCBKK
Getting the first shipment for Sisitano coffee accessories sorted
Launching a new podcast The Coffee Journey
More promotions for Cross Border Matchmaker

Week of Oct 8 – 15,
2017
Placing first order for our new FBA business, Para Living Inc
Everyone is back from Golden Week holiday last week, time to push Cross Border Matchmaker which is Friday Oct 27 in Hua Qiang Bei, Shenzhen, China
Training sales team
Moving HK office
Looking to open an SZ office as member's community center.

Week of Oct 1 – 7,
2017
Working on a more organized sales team for the company
Cross Border Matchmaker! Is coming up quick, Friday Oct 27!
Wholesalers Dropship / Hong Kong warehousing operations – office move, furniture, etc
Editing TONS of video interviews with top Chinese Amazon FBA sellers – last week did a ton of interviews, now gotta edit them all.
Making a GFA Awards site
Starting an online mastermind group for GFA VIP members

Week of Sept 17, 2017 – Sept 25,
2017
Re-engaging with VIP members of Global From Asia.
Cross Border Matchmaker (CBM) inviting high level international sellers.
Shanghai trip Sept 19-24 – CHat conference, also doing a GFA meetup Wed Sept 20. Doing GFA event in Hangzhou too, as well as a visit to Alibaba.

Working on business model of Ecommerce Gladiator

Finding a China sourcing Assistant for Para Living Inc

Week of Sept 10, 2017 – Sept 16,
2017
Focusing on our GFA VIP members program. Have a mastermind rush starting. Also doing members town halls and 3 live podcast recordings with Q & A. As we have a lot of free content on Global From Asia – that will still be free, we are just adding premium paid content on top, as we're figuring out how to monetize all the work we have been doing.
Cross Border Matchmaker (CBM) this is lining up a massive event. Wendy is taking the lead and last week announced it – tons of sponsors and signups already.
Shanghai trip Sept 19-24 – CHat conference, also doing a GFA meetup Wed Sept 20. Want to do some hyper networking. Lorenzo talking to me about coming to Hangzhou too. Need to figure this all out.

Building out E-Commerce Gladiator into a proper TV show

Working on better managing my finances, Shlomo is my coach! After leaving New York City in 2007 I always kind of let the budgeting slide….

Week of Sept 3, 2017 – Sept 10,
2017
Para Living is getting samples delivered, still firming out the work flow between partners.
GFA meetup long term strategy. Philippines? Hong Kong chapter leaders, dates for September's.
Announce and promote Cross Border Matchmaker conference for Fri Oct 27
Video creation and marketing systems and procedures.
Ecommerce Gladiator TV show PRODUCTION and EDITING – huge amount of work – STILL WORKING ON FIRST EPISODE
Scale By Outsourcing – talk to Travis about webinar and more cross-marketing.
focusing on GFAVIP member series + recruiting more premium members.

Week of Aug 27, 2017 – Sept 2,
2017
Making more systems and processes for Para Living Amazon FBA Business on product selection and launching
Speaking in Hong Kong on Aug 31, Thursday, at Naked Hub on Cross Border E-commerce.
Banking and corporate, legal, contracts for Para Living Inc.
Event marketing for GFA team
Ecommerce Gladiator TV show PRODUCTION and EDITING – huge amount of work
Video production SOPs and processes for Kelvin on the team

Week of Aug 20-26, 2017
New ecommerce venture confirmed – Para Living!
Contract confirmed for new venture
sales training for new GFA team
Ecommerce Gladiator TV show

Week of Aug 13-20, 2017
Training new Sales and marketing staff – Wechat , facebook, email
Still vetting applicants for ecommerce venture, legal contract signing
New Ecommerce Venture name is – ParaLiving.com
Get USA GFA Chapters going!
Getting close to E-commerce gladiator Tv night – Tues Aug 22!

Week of Aug 6 – 13, 2017
Hiring more sales and marketing people
Interviews (calls) with ecommerce case study applicants
Work on more GFA chapters – processes, SOP, and others
Ecommerce Gladiator TV outline!

Week of July 30 – Aug 5, 2017
Servicing new members of Scale By Outsourcing program, getting more signups!
Work on vetting the applications for the new Amazon FBA business / case study
Work on more GFA chapters – Thailand, and others
more re-purposing of epic content!

Week of July 23 – 30, 2017
Announcing our next big event – Cross border Matchmaker – for Saturday Oct 28, 2017 in Shenzhen
Announcing a whole new direction in my life and business – need to wait til Tuesday July 25 to find out – will announce on all channels
Scale By Outsourcing course is ready for purchase to those on the list

Week of July 16 – 22, 2017
Back to the "grind" – I hope to travel less, do less meetings. I just want to focus on making amazing content and building out more systems for the business.
Working on GFA Chapter organization – getting lots of questions for chapter organizers and working on making it smoother – but at the same time – need to figure out the best business model – it is a challenge – but an opportunity at the same time.
Systems for getting new content online – Have amazing content being created – still the flow isn't fully complete. Need to make a system for that and get people in place for it.
Scale By outsourcing course – lead magnet delivered, sales page up, with target of 3 clients by end of month.

Week of July 9-16 2017
Back in Shenzhen, for a few days – but a lot of Hong Kong this coming week
Rise Conference – will be a media at rise conference, going to be hyper networking, hope to get a few good podcasts in. Meet some more cool people and grow the GFA brand and network.
GFA meetup in HK at Rise – Wed July 12 – have a GFA meetup during Rise – 7pm at Paperclip HK coworking Space with Ricardo Li on cross-border e-commerce into China
GFA ecommerce pitch night Thurs July 13 in SZ – at TGN workhub in Nanshan, Shenzhen
Building out more GFA chapters – Miami, Hangzhou, San Francisco, and more in the works.
Make GFA into a cross-border business association – need to make a charter, get a board of advisors. Learning how that works, but seems taht is what GFA is becoming which is awesome!
Strategic thinking about GFA – its 3 things – GFA media, GFA events, and GFA Platforms (jobs, experts, market). Pretty awesome how it is shaping up
Monetization models – still need to work on monetization for GFA.

Week of July 2- 8 2017
Still in Vietnam, will be here till Tuesday night, July 4th.
Launching PR campaign – it was leaked early, http://www.campaignasia.com/gallery/agencies-aim-to-provoke-with-altered-us-currency/437742 but we have press releases going out in both USA and China on Monday and Tuesday so it should be great

Launching SBO – scalebyoutsourcing.com – after months of work, we have the course ready and a great offer, if you want to check it out, get on our email list on the homepage. Excited to regularly add knowledge and help for people growing their business by outsourcing.

Design flow – we just added a designer to our team and he is taking charge of making smooth designs for all our meetups and events.

Strategic thinking about our meetups and workshops – after this Vietnam meetup last week, deciding about the long term strategy of having meetups in various parts of the world. What is the business model, what is the value. Talking to some local Vietnamese potential organizing partners and getting some great insights. Each market here in Asia is so different, how to make them all fit together.

Business model canvas – my buddy Wilson Blues pushing me to make one so he can give me more feedback. He's afraid I'm not thinking a bout profitablilty enough. Will be a good exercise.

Week of June 25- July 1, 2017
Recovering from event week! But still a lot more hustling this week
Goign to Vietnam Wednesday til July 4 – doing a GFA meetup there on Thursday June 29 at The Hive in district 2 from 7pm to 9pm, come by!
Launching scalebyoutsourcing.com in beta!
GFA meetup SOP flow tweaks
Get to know Andrew Voda more, our summer apprentice, he's with me in Vietnam
Week of June 18- June 24, 2017
EVENT Week!!! been preparing for this week for a while, will try to keep "computer work" up a bit but will mostly be at conferences, meetups, and more.
Techcrunch Shenzhen – monday and Tuesday
China Business Cast meetup – Wednesday night. With the afternoon me and Shlomo (co-host) together recording
GFA meetup – Wilson talking about Amazon FBA on Thursday night
Wechat workshop – GFA Expert workshop with Matt Brennan on Friday afternoon
Wechat Mini China Channel event – I'm on a panel in SZ's mini-meetup Saturday afternoon
Week of June 11- June 17, 2017
Really working being a "manager" more than a "maker" as we add more and more people to the team.
REsearch for n course for managing online teams and productivity, Scale By Outsourcing
so many events, making systems for our GFA events and experts network
Looking for local city chapter organizers for GFA Experts platform
GFA VIP – paid membership, and basically, everyone else is a free member (email newsletter, etc) – helped me a lot to figure out that the GFA site is 2 things – paid member or free member, that is it.
Made a public page of GFA VIP members GFA VIP members here
Week of June 4- June 11, 2017
SEO analysis for Global From Asia
Working on new course for managing online teams and productivity, Scale By Outsourcing
so many events, making systems for our GFA events and experts network
Looking for local city chapter organizers for GFA Experts platform
Week of May 28- June 3, 2017
Keyword research and content generation – thinking of more epic content for Global From Asia
Working on new course for managing online teams and productivity
spending more time making GFA newsletter even better
New summer intern starting, Andrew Voda, so preparing and he'll be working from June 1
funnel and tweaks to overall GFA site
Week of May 21- May 27, 2017
Education and Members is the focus, seems this is what I have always been about and need to focus on what I am good at, as well as what people want (and pay for)!
GFA Experts followup – Just had an amazing GFA Experts Meetup and GFA Experts Workshop at the end of last week! Want to collect feedback and make a long term calendar / schedule for future events.
GFAVIP – I want to focus more on our current and new GFAVIP members. Adding all these new GFA Jobs, GFA Market, GFA Experts, I want to make sure the current members know that they have special priority and benefits on these platforms.
Week of May 14- May 20, 2017
Working on meetups and workshops as part of the GFA experts division of Global From Asia. This Thursday have a meetup on logistics, and then Friday a full day workshop on Amazon Leverage. Also getting more interest in Vietnam for a meetup there June 23 (friday). Looking for community leaders to help drive these forward.
Looking to bring back Global From Asia TV, monthly.
Early stage discussions on an e-commerce incubator in Shenzhen. Not a "startup" incubator where the majority fail and look for 1 "unicorn" – but a more average risk with average return. Help these e-commerce sellers start, scale, and/or get to a new level depending on their level.
Restructuring China Business Cast a bit so that it can operate more independent.
Preparing for Summer intern starting on June 1
Week of May 7- May 13, 2017
Launching a new GFA Experts platform to enable knowledgable experts on Asia business to organize courses, workshops, and events under the Global From Asia brand. Hope to launch in a couple days.
Close to selecting an intern for this summer to take GFA to the next level.
Working on more workshops for Amazon FBA with Meir Simhi, launched and people are buying it. Was shy about pricing but learning to sell value, and it will be worth it!
Reading a book about mindset, and just not looking back. I have invested a lot in so many projects that didn't pan out – but need to remember that those are what made me who I am today. Focus on what is working and I hope to double down on that.
Week of April 30 – May 6, 2017
Week of April 23 – 29, 2017
Digesting an amazing Cross border Summit April 21-22 that just finished on Saturday. Writing up PR releases, dealing with the accounting, collecting feedback, and thinking about April 2018's event.
Now full force on building out the Global From Asia market, after the summit is finished
Working on more workshops for Amazon FBA with Meir Simhi, as well as Wechat training with Matt Brennan.
Week of April 15 – 22, 2017
I hate to delete stuff, so I'll keep the archives below of the old "now" status updates.
Week of April 2 – 8, 2017
(didn't really follow the "what I'm doing now") in 2016 – and got inspired by Dustin Ellard to archive the older ones each week. Started it up again on my birthday in April 2017.
From December 2015
Writing this up end of December 2015.
Family – 2nd baby coming Jan 2016 We're expecting our 2nd baby next month! Will be a girl, and we picked the name Maggie already! Can't wait
Global From Asia podcast + Asia business agency – What started out as a podcast has become my main focus – I'm helping people setup companies in Hong Kong and China, as well as a list of other products and services for business in Hong Kong and China.
Unchained Apps + Social Agent App Business Development Manager at the app company Unchained Apps which Social Agent merged with in Nov 2014.
3rd Book Coming soon: China Startup – almost ready to launch my 3rd book, China Startup – about my experiences and insights starting a tech startup in Mainland China. Launching in Jan.