Is it possible to make money online?
The technological advancement has changed our way of living and working. Thus, with the groundbreaking existence of the internet, it is possible to make money online. However, having the possibility and reality of making money online is not that easy. The internet has given us numerous possibilities to make money online. But, there is also an increase of people making pyramid schemes and affiliate marketing online. Thus, it is best to be extra careful.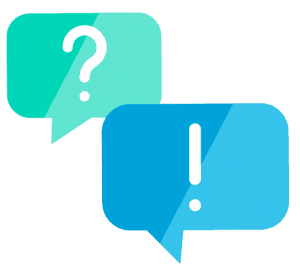 We use the internet to seek pleasure and to entertain ourselves. Thus, we thought that making money online is an enjoyable activity. The legitimate methods to make money online are not the easy money schemes. Making money online requires hard work and dedication.
Find the method that can help you earn money on a long-term basis. It is rampant on the internet to offer short-term works. You have to seriously take the opportunities online because you are not the only one, you have competitions that have higher capabilities than you.
You also have to be professional in the online industry. Submit a perfectly written resume without looking incompetent. A perfect grammar and proper writing style build their perception of you. Be confident when they will ask you for samples and portfolios of your work. Your previous works give them the idea of how efficient you are.
To succeed with the online and offline business struggles, a person has to exert a lot of effort. It needs time and effort to have an authority and target audience. However, you have to keep in mind that everything is not all about the money. You also have to work with values to succeed in the long term.
The process can be frustrating at the beginning, but it will be worthwhile.
What are the best methods to make money online?
There are different methods to earn money online, work from homes allow you to grind in your own work hours and have more time to indulge yourself in new hobbies and travels. But most especially, it makes you spend more quality time with your family.
BLOGGING
This method requires discipline, persistence, and patience. It will take a long process to build your own authority and brand. You have to attract readers to create leads, these people must have interest in your products and information. Blogging needs website traffics, how can you earn from blogs?
Advertising: This is the oldest method to earn money through blogging. Interesting blogs can produce thousands of readers in a day. Thus, earning money through blogging becomes easier.
Affiliate marketing: You have to promote the products and services of another person, it does not involve you in the shipping process of the product and customer service. You need a couple of things for your web presence– a website, blog, social media channels, sales pages, and an e-commerce site. The site should contain reliable contents for your target audience.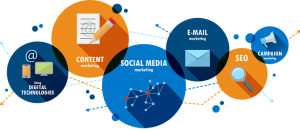 Products and services: Bloggers use their website for promotions of products and services. Some bloggers make their own products and sell it. However, they have to convince the readers that their products and services are legitimate.
Sponsored or paid posts: These are contents that discuss a brand, product, or service. The company will pay every product review.
Videos: Most bloggers have turned to video blogging. It might not be easy to generate a million views, but once you get there, you will be earning more money.
SELL PRODUCTS
Along with advertising their products and services through blogs, owners had the idea to sell their products through online auctions. Most online sellers use third-party websites that have built-in marketing platforms like Etsy. This method can be difficult with the competition and low demand of the product. The first thing you have to do is create a PayPal account to receive payments. Prosper your business with honesty, good pictures of the product, and excellent customer service.
FREELANCER
The revolution of the internet has marked the traditional practice of publishing. Freelance is the most popular method to earn money online. You can be a virtual assistant, work for an online company, or write contents for someone. Freelancing is a long process, you have to build your portfolio to earn more.
For a freelancer to succeed in his or her career, he or she should be organized and learn technical skills. Thus, payment rates are much higher.
BUILD AN APPLICATION
Mobile applications and computer applications are the best sources of passive income. However, building an application requires you to invest more of your time. Create an application that can address the concerns of the people. Maximize the use of your application for any kind of smartphones.
This method is an advantage for a programmer and web developers. However, those people who do not have the skills can hire a person to build the application. Do an extensive research on the market trends and analytics to create a useful application.
What is a website that pays to make money online?
Did you know that there are websites who pay for people to test their products and take their surveys? The revolution of online marketing never fails to amaze us. These websites will not you turn you into a millionaire. However, this can be a great method to earn an extra money online.
These websites provide an easy and effortless method to make money online. It does not need any special skill or work experiences.
CONCLUSION
You have to know that these methods can provide you big amounts of cash or a small amount of cash, it depends on the nature of the method. If you want to venture the methods to make money online, it is best for you to set up an email address only intended for this.
Do not expect that everything will be smooth sailing. There are websites that take longer to offer a new task or pay the tasks. More so, do not be complacent with online-earning accounts because they do not have cash protection. Thus, immediately withdraw the money.