Vlog Gear
What is Mike using for his video blogs? Check after the gear to see his workflow.
Camera = Canon Rebel t5i
Microphone = Rode Mic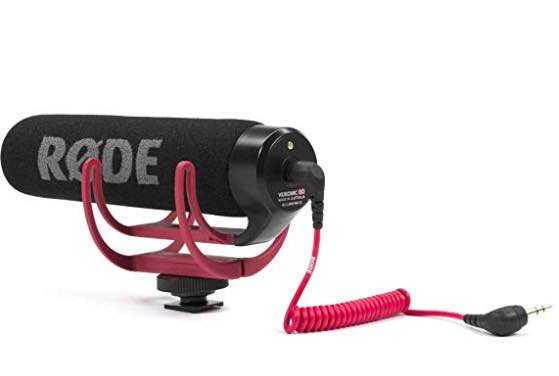 Tripod =
Wishlist
Lens Canon EF-S 10-18mm
Wireless Microphone
Wish List:
iRig Mic Lav cellphone mic .
.
Joby Gorilla Pod SLR .
.
Yongnuo YN300 Pro LED Video Light and battery.
.
.
Movo PR1 Smartphone Grip with Mount for light.
Need Video Editing help, check out our video edit service here. As well as a package to setup.
My Workflow for A Video Blog
My Workflow For Making a Video Blog
What are the steps that I take to make a new video.
Many who see me laugh that I have a DLSR camera around my neck almost all the time. I'm doing that so I always can capture a moment. I try to incorporate parts of life in the video. The whole "Document don't promote" and show a story. So I am always ready to capture a clip or interview someone throughout my day.
Lately I have been trying to make a list of topics in advance. Something kind of open ended to create a question I can ask people as I go through the day. My more popular video blogs are ones where I'm asking a open ended question – like "What product do you sell on Amazon" – as it gets the person I'm asking a chance to give a fun answer – and it sparks creativity with viewers.
So I have a ton of small video clips on my DLSR throughout the day. I used to try to do a daily vlog but that is insane amount of work and a full time job in and of itself – so I aim for 1 a week. So this means I carry my video blog story over 2 or 3, or even more days sometimes. But I try to keep track of the pieces I have already recorded so that it can stick together during editing.
Editing the video is a big challenge, and I am lucky to have found a video editor towards the end of 2017. Dropbox it, and have a script in Google docs is my format. Explain the story, and I have a written text blog made already to help the editor get some context. He spends time going through all the clips, the google doc, and works his magic.
And then there is the uploading – we put on Chinese youku, QQ video, youtube, and Facebook. Also then embed the video on my Mike's Blog site – as I do like to have a history of the videos on a website -with the full text blog alongside it.
This is a bit clunky of a workflow – the main point is I try to have a story / question / open ended topic when I start my recording. I try to always have the camera with me throughout my day and how to apply some of the story as I am going through it. Piece it together over a few days, and make a google doc that has the text blog to help my video editor.
What is your process? The point is to have something and then improve it over time.
Screen Recording Software
Looking To Record Your Screen?
Now, this isn't exactly VLOG related – but it may be. Recording your screen has been a life saver for me in managing online teams and working remotely. While sitting next to someone and showing them is the best, in today's online world that is just not possible.
What are some good screen recording software solutions? I will try to keep a running list here:
Free screen recording software:
I know a lot of you don't want to pay for software – so here are some free solutions:
Jing Project – From Camtasia – more for quick videos that you upload on their site and send someone the link.
OBS Project – free and open source
ISpring – but friend told me it didn't work on her computer and she has a candy cane now stuck in her screen!
Another one is Nimbus, a Chrome browser Extension.
Mac Users – it is BUILT In – Quicktime has screen recording
Paid ones
I have been just paying for software lately. As I get older and less patient I just buy it.
Camtasia is what I have been using forever since like 2014 for most courses.
SnagIt – the upgrade of Jing Project. So much more powerful, after I used Jing Project for years, I finally upgraded and so glad I did.
Need Help With Your Video Creation or Vlog ?
Talk to a content creation specialist at Mike's blog today
Vlog Setup Package
---
Video Editing Service