Happy Fathers Day – Kids Getting Older
It is five years now of being a father, and maybe the first year I can really feel the benefits of it. My son Miles made this amazing piece of art for me: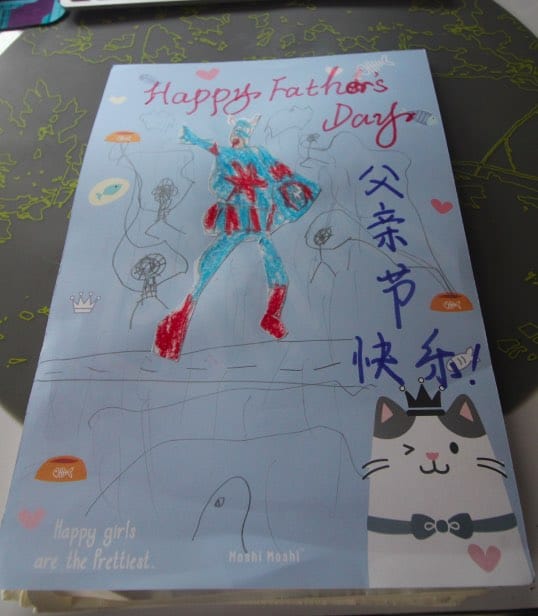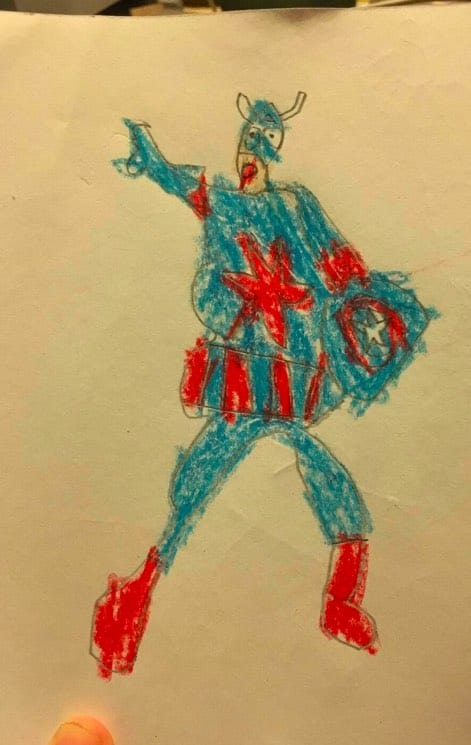 Now as a father of a 5 and 3 year old – I'm both a giver and a receiver on father's day.
My father is an amazing man. I've blogged about it a few times (my favorite on learning hard work ethic from my dad) and my biggest memory when growing up was his pushing me to do more. To achieve more. To not settle with the achievements I had. One of the youngest Eagle Scouts in Boy Scouts, baseball team, working a part time job, high school class president all 4 years, and second in GPA (salutatorian)- just keep pushing the boundaries.
He worked night shift at a construction site for my sister and I. I remember a driver crashed through the construction size barriers – I think he said it was a truck, and slid t through the hot asphalt almost crashing into the workers.
The risks a father takes to provide for their family.
Now I totally understand the life changes required to be a father. The be a provider. To be a protector.
Happy father's day to all.