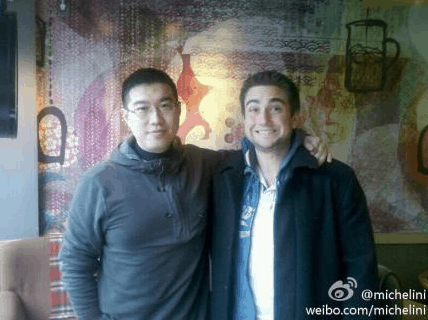 I remember being that frustrated American in USA….emailing factories and Chinese businesses during the months of Jan / Feb and getting nothing, no reply, not even a vacation autoresponder (well Chinese don't really use email anyway…) ….and after over 4 years in China, I still "try" to get work done during Chinese new years….on the foreign (Western) side… doing conference calls with people in America, making plans for when all the Chinese businesses open again.
And finally this past Monday businesses started opening again (some working on Sunday)…and of course it takes a day or two for people to really get into the work mode.
The photo I choose for today's blog post was this past Friday, meeting a top friend in China, Xing Gao, he and I went to university together in USA (Stevens Tech) and have always checked in with each other. He is finally agreeing all my hustling and work is paying off, he and I outlined a strategy for my business (Shadstone). He has tons of experience in business strategy, he transferred from Stevens Tech to UPENN (I was almost going to transfer with him….but held back) and then he worked at Accenture in Texas, USA to then get a 1 year MBA from Oxford in London, UK! He also saw the China opportunity and returned to China to do strategic consulting in 2007. He gave me my Chinese name, when I arrived to Shenzhen he met me.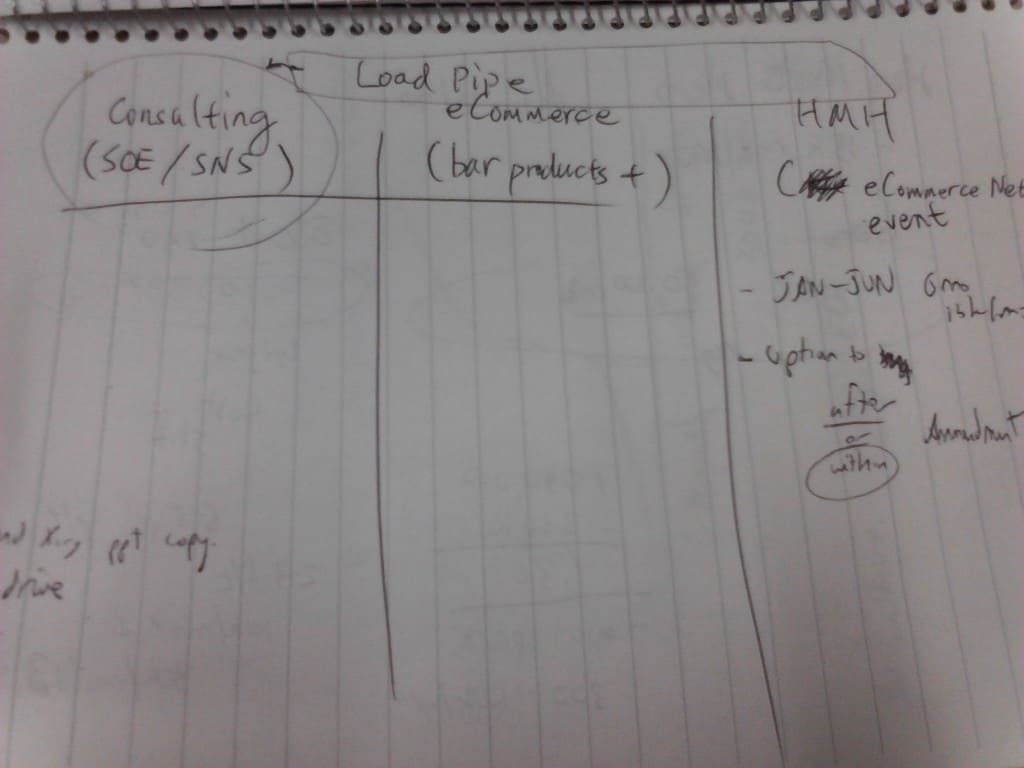 Xing is truly an amazing guy, hardest working person I know, works until his head falls down on the notebook, wakes up and works more….and said he can backstop me if I ever need it, just give him a call. Too bad he is now stationed up in Beijing….though he and many others say Beijing is a place I should be. But Shenzhen is where the action is for export ecommerce. And I feel "safer" down in south China.
Basically, there are 3 main businesses I'm involved with, all around China, e-commerce, social media industry, and the 3 categories are (1) full-service consulting (training, strategy), (2) internal ecommerce, and (3) event networking for ecommerce executives. They all seem to feed into each other, but it has been helping me clarify – blogging and listening to what people want.
Just going to outline some of the madness….its like insane busy since Monday!
strategic consulting, ecommerce / SEO between USA and China – I will be meeting more and more Americans wanting to come to China. Leveraging my knowledge and network here, as well as the training seminars I have been involved with….this blog has been a great way too. I love social media!
Hero Meets Hero e-commerce event networking – as I have said, I am extremely excited to market a Chinese ecommerce association to the west making the english name "Hero Meets Hero", I will be blogging and being a gateway window for Americans and other Westerners to see what these Chinese ecommerce executives talk about.
And there is a backlog of followups of americans coming to China …..I'll outline just a few below:
Helping Americans open Baidu accounts, and Chinese SEO / websites – What is most interesting, is my English blog gets Americans who want to come to China, while my Chinese blog is more for the Chinese who want to learn more about going to USA and doing business in America. While I do focus on export B2C (english) being in China in ecommerce and web marketing, I have made contacts in Baidu and other Chinese web companies. And still, as Baidu is so massive, they still seem to have trouble doing business with Westerners. So I will be making more introductions to the biggest search engine in China, Baidu.
SKUtouch is an american returns processing warehouse that wants more Chinese clients to utilize their American warehouse, address, and IT solutions to provide better return processing for their B2C websites. Doug will be coming in the next month or 2 to meet Hero Meets Hero members and hopefully find some clients and reseller agents for his RMA services.
international ecommerce consultant alliances – tons of westerns are trying to do business in China, and I am working on strategic alliances where I am the Chinese side connector, not focusing on the American client side, but instead on the business development in China.
connecting Chinese factories to American reseller agents. As I have been explaining on this blog with Geekcook entering the USA market, Jimi in NJ is awesome! But a lot of unknowns to clarify, such as who makes investments in inventory, marketing, localization. How to deal with all these variables. And is it scalable?
LA warehouse owned by Chinese, looking for overseas sellers – in addition to just finding manufacturers USA sales agents, a whole warehouse platform needs and wants marketing for the American market! I have been working with them for almost a year now, English language system is moving along nicely.
training to Chinese via webinars – from my social media and blogging, we have been contacted about having some American Social Media consultants to have their seminars broadcasted online in China, at the Hero Meets Hero events. Still a bit early stage, but had phone calls and back and forth so its moving along nicely. Again, the Chinese New years set progress back a bit and hoping to get it moving forward.
Internal B2C Yes, many ask what the status is with my own niche bar products ecommerce site. Well, those following the blog know I left Philippines end of 2010, came to China to do ecommerce consulting. And that kinda let things "go" in Philippines, as when I left and Marie also left, we didn't have a central person to keep things in check. Recently, Leon an IT expert and operations management guru hopefully will reorganize Philippines. He also has similar visions of helping Filipinos reach their dreams through learning how to fish, rather than waiting for a fish to be given to them. A proper blog post is due…but still developing our plan.
So thats the "short list"
Meeting with Xing in Guangzhou last week helped me clarify the differences of an events and networking company from an ecommerce consulting company. He made me more confident, and said that this is all relevant, positive businesses that help feed each other…not distracting from one another.
And he also asked why I am hesitating from hiring, and that I should go back full force into re-building my China office, hiring more workers to support me instead of staying small. Not just put all this pressure on myself. I am still a bit….scared…..to be honest…..I got really rocked – training new workers, managing workers, while still focusing on sales and marketing. And I am testing out the re-organization in the Philippines with Leon, see if that can get some traction, and simplifying my businesses so that I can scale better.
Also, do I really want to build up a full-service e-commerce agency company in China? I need to be sure that is my dream.
Stay tuned, overall really positive.