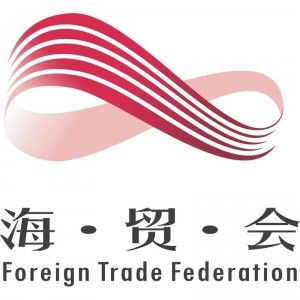 2011 was the year "I "returned" to China" after a half year in Philippines and a couple months in USA (almost staying in NYC, USA)….and now I am entering 2012 with some very interesting projects and goals.
In 2011, I was doing SEO and ecommerce consulting with Five Islands ecommerce center going between Dongguan, Hong Kong, and Shenzhen like a madman. Was doing Shenzhen ecommerce meetups as well, that then lead into developing Shenzhen coworking SZteam…that maybe I went a bit too fast with and had to make a tough decision about SZteam + me …. Luckily I blog (I consider…document) all of this along the way to save my time repeating to others, and those who want to read deeper can read those back articles.
Blogging also helps me learn about myself, get ideas from others, and save myself from repeating my story over and over (those who talk to me see I am constantly referring to blog articles to get the "full story")….I'll constantly tell people – I blogged about this, and if you want to know the full story check ____ month archive….
I have no regrets, and who knows which of my previous "adventures" got further ahead, and which projects set me back. I think we all need to appreciate every day we are here on this earth and try our best.
About HiWTO Chinese Foreign Trade Federation
I have blogged about this group a few times this past year – HiWTO means "hello World Trade Organization", and when they asked me to market it to the west…I knew we had to change the name, for the Chinese language website, it will remain hiwto.com, but in English, we will call it HeroMeetsHero.com.
We're working on the english translation of the group, Foreign Trade Federation Annual Meeting we had the overview roughly translated as below:
About Hero Meets Hero

Foreign Trade Federation is an association registered in Hong Kong and Mainland China,English Abbreviation:FTF
FTF was called Roundtable Meeting for leaders of foreign trade E-commerce, which has become the largest and most famous industry organization in foreign trade E-commerce industry.

The key tenet of FTF is to integrate industry chain of foreign trade E-commerce, including manufacturers, traders, foreign trade E-commerce platforms, service providers, VCs, governmental organizations, etc., which provides a platform of communication, cooperation, development and multi-win for the industry.

Since Oct. 2010, in every two month, FTF holds one meeting, inviting about 30 senior leaders from foreign trade B2C industry. Until now it has successfully held five sessions. For further communication, on the weekend of every two weeks, FTF also holds small meeting– "Business Life" for many times in different cities.

FTF QQ group has now attracted nearly 300 senior managers of foreign trade E-commerce enterprise in the world, and they are having active discussion in the group everyday.
I have been attending their last few meetings:
HiWTO's 6th meeting, (Yearly meeting where I spoke about English social media – over 300 people attended, all high level executives doing English B2C ecommerce export from China to the world.
HiWTO's 5th meeting, in Chengdu, China that was sponsored by Milanoo. It was not just business, we got chances to travel, I got to see PANDAS for the first time.
HiWTO's 4th meeting, Google China was the main sponsor, here in Shenzhen ecommerce back in May, 2011
I am really excited, I think this is a good fit for my skills, event planning, blogging, building buzz, ecommerce, networking.
They also want to interview their members, and I will do the English versions of their interviews. We already visited one, Interviewing Ebay China #1 Seller in 2009, Lu Haichuan …. and they can help me get the podcast going
This will be exciting, I am sure Dan and others who like this blog will really enjoy the new China adventures and business insight.
I want to do something different…. and introducing chinese ecommerce businesses to the "foreign" world is an interesting task.
Cheers to a good 2012!