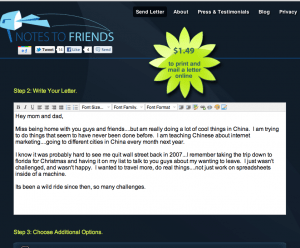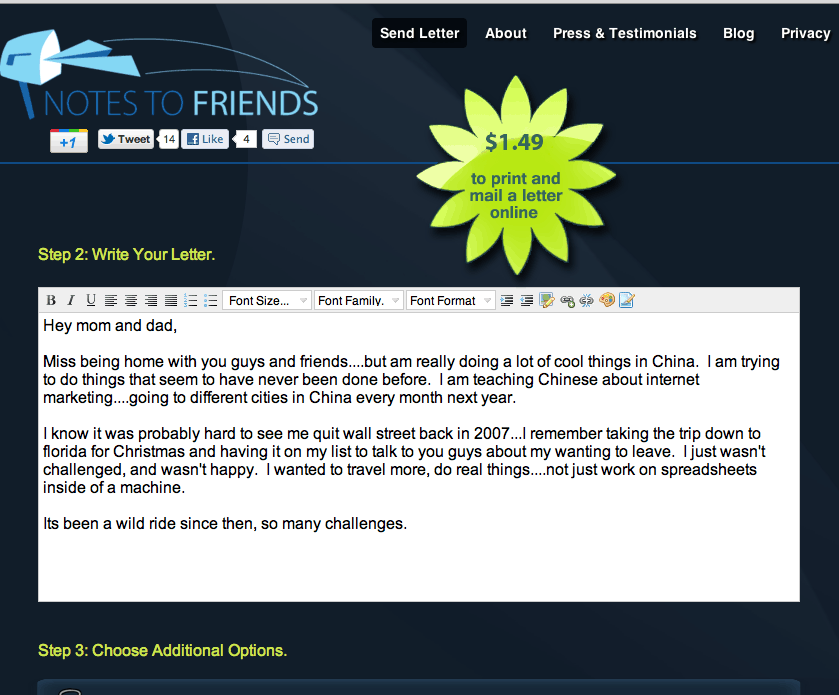 I like to mix up my blog, not just talk about business…and today's post will be a bit emotional and personal….read at your own risk!! I'm a lucky son, my dad motivates me regularly: poems and emails, and just from my memories as a child getting pushed by him.
I really miss my family back home, its been the hardest part of relocating to China / Asia. Friends and family…..that is it. If I could just teleport back and forth, then life would be ideal. But onwards I must go, and I'm in the middle of this bridging USA and China ecommerce / global ecommerce. Plus with technology mixed with my dad getting good at checking emails and reading my blog here to stay in touch. My mom, a different story, not into technology and only can get through to her by phone. I do make the occasional phone call back home but sadly, I am calling back to USA less and less these days….as I'm getting deeper and deeper into a pure China business world.
So one day on twitter…again, the power of social media! I am still amazed:
NotesToFriends Notes To Friends
@michelini great blog about an expat helping to connect the USA and China. interesting blogs. Go Michael! mikesblog.com
27 minutes ago Favorite Retweet Reply
Which started a conversation, (hey, of course flattery of another is the best way to get attention) and I checked out their service….hey, for only a couple bucks, why not get off my behind and write a real-life letter back home to mom + dad. My mom has actually given up writing me letter to China, as I got about 75% of them (she is old school, and I did keep all those handwritten letters). I quickly went along to type it up on their interface (no, I am not paid to write/link this! I think they are a small company that needs a shoutout.).
Hey mom and dad,

Miss being home with you guys and friends….but am really doing a lot of cool things in China. I am trying to do things that seem to have never been done before. I am teaching Chinese about internet marketing….going to different cities in China every month next year.

I know it was probably hard to see me quit wall street back in 2007…I remember taking the trip down to florida for Christmas and having it on my list to talk to you guys about my wanting to leave. I just wasn't challenged, and wasn't happy. I wanted to travel more, do real things….not just work on spreadsheets inside of a machine.

Its been a wild ride since then, so many challenges. While I do get stressed out about it, I am much happier then I was….its something that I can never predict each day and always need to think creatively while under pressure.

Thought it would be cool to send this letter, I hope to meet again in 2012.
Mike
And within just a few days my dad emailed me he got it. For fun, I asked him to go out of his way a bit and scan it for this blog post….but I am thinking to use this more and more….the biggest question I have is, what return address should I put? A USA address?
NotesFromFriends.com seems like a small, friendly startup, and I am happy with their service and hope maybe this post can help them out a bit as well. It must be cool for them to also deliver these nice letters to friends and family around the world. It made my day, and my parents too I imagine. rock on!