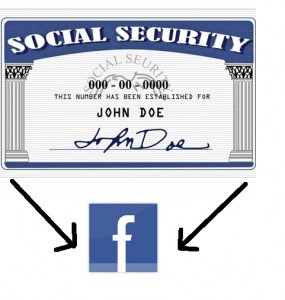 Just read the other day I read an article – Facebook will now be embedded into mobile phone SIM cards, the company Gemalto, says it has embedded the software application into the SIM. This ensures the Facebook application is compatible with 100% of SIM-compliant mobile phones. Amazing right…..you will not even need a mobile app, smart phone, or even data on your phone – you can send a SMS instead. Company spokemsan said:
"Increasingly people want to be able to stay connected and communicate with their friends on Facebook anytime, anywhere," said Henri Moissinac, Head of Mobile Business, Facebook. "Gemalto has developed a creative solution in Facebook for SIM that enables people without mobile data plans to stay connected to their friends on Facebook in an affordable way."
I have been thinking for a while that more and more people will be on social media with their phones….with the android "droid invasion" of cheaper smartphones that are making it easier and cheaper for everyone to get online and get social. But embedding it into SIM cards and allowing SMS, jeez, this is much faster way then I had imagined…now you can take those cheap Nokia phones everyone has and allow them to interact on social media websites like facebook.
But….now we are putting everything on the internet…..
My friend Nagib Tharani of a new Hong Kong startup taxizu taxi sharing has a cool idea of allowing random people who are out late (lets face it, partying at a bar / club) and the subways in Hong Kong are closed, now need to take an expensive ride outside of the city center (to new territories or kowloon) so why not find people to share a taxi with? His mobile app will allow people in the vicinity to all say they need to share a cab to a certain area / region and then can pool together, once queue is filled up, they meet up and taxi home.
We were having some BBQ the other night talking about it…and its another effect of SOCIAL MEDIA. A few years ago, this wouldn't have worked. but more and more people are keeping an open mind, being more open on the internet.
AND THEY CHECK THE OTHER PEOPLE's FACEBOOK PROFILE before "Accepting them" in their taxi-sharing group that night.
Amazing right….its like an eBay feedback score for a PERSON. Maybe they would even see friends that are friends of friends in that area, and therefore if this person is a friend of a friend…they probably aren't that bad. Imagine if facebook has FEEDBACK on the person.
This is already happening in the couchsurfing world – I have my couchsurfing profile …. and if i want to "request a couch to surf" then the person will look at my profile, my feedback, my friends….before deciding to approve me to surf their couch. People feel more comfortable dealing with people who have track records….and people are more open now to trust who other established people online think are trustful.
JOB HUNTING…..come on…who isn't checking a facebook profile in USA now when they are in the interview process. I cannot believe it if people say they aren't checking their prospects online reputation, google-ing the name, checking their linkedin profile, checking their facebook, myspace, whatever……I know its probably not legal in US law, but come on….
I have talked about klout social media scoring but I only applied that thought to a business……seeing that a person or social media "person / place / thing" has built a following and is relevant in their industry….I hear Virgin airline has given people with high klout score in travel or adventure or whatever free flights or reduced fares if they tweet / blog about Virgin airlines to their friends…as its a relevant social media promotion to people who travel and Virgin wants to reach that audience. Less and less eyeballs on the television these days….
But man….now I am wondering if it will go as far as SOCIAL SECURITY numbers……in USA social security numbers are basically like the unique identifier to our personal information for banks and other government authorized institutions….
Imagine this…our facebook profile is linked to our government ID number….and then we are bound to our online profile as our real life profile…..
Then you start seeing reality in those microchips embedded in the back of our necks, walking into stores and the store knowing everything about you, serving advertisements in banners next to you, flashing up on screens targetted exactly to YOU!
ok, scary……time to stop.