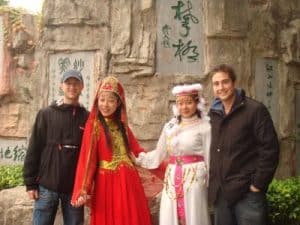 Not completely ready for my trip to Shanghai tomorrow….but can't stop the hustle, the adrenaline going through my veins…its amazing how many people like to tell you things are impossible, or that it has to be done a certain way. Its almost more fun proving them wrong than even getting the task completed.
had Melissa my assistant book the ticket, delivery man comes with the ticket (same day) and its cash on delivery.
Landing at the airport, meeting my bud Brent – talk biz of hotel / hospitality sourcing, grab some dinner, crash on his futon, party with a Mosaic Glass Tiles factory owner friend of mine. Then a silk factory connection. And Xing my buddy from COllege is now working for a consulting firm there.
visit a powder packing machine factory saturday
home goods trade show sunday
3 hour road trip to Yiwu – manufacturer's rep marketplace
Factory in YOngKang for bar products
Factory in Yuyao for mufflers
Factory in YuHuan for garage door parts
Factory in WEnzhou for bottle openers.
then I have to find a way back to Shenzhen…..maybe a flight out of Wenzhou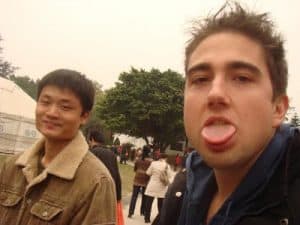 But the point is – yes I don't have a specific plan, I know the places I need to go, I am preparing those factories for my visit sometime next week, meeting some people at the trade show Sunday. Just love the hustle….love the challenge, and more then anything, love those people who challenge me and say its not possible.
side story – doggies!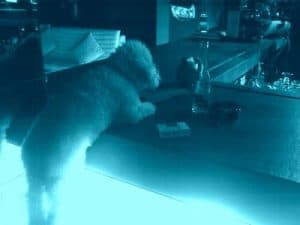 This is a cool pic I took the other night at a local bar – a friend brought his dog at the bar with him…and as you can see, enjoying himself….
When dogs die in China – I'm hearing stories from a few sources that if your pet dog dies…its good luck to eat it….no joke….confirmed this from a couple sources…