Arrived in Xiamen yesterday, Jojo booked me a flight at 7:40am – so I arrived here bright and early to prepare for today's Chinese Search Marketing Expo. This year I prepared a booth and a speech – about how to sell directly in the USA market. As chinese companies need to become more competitive in today's difficult economic environment (falling US Dollar, increasing inflation in China for labor and materials and gas) they need to smarten up their services and more directly sell in the USA market.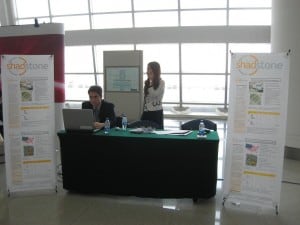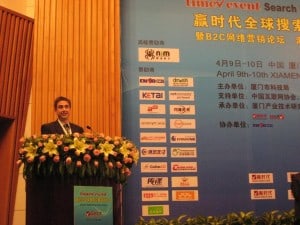 One thing I have noticed is the growing trend of China direct B2C (business to customer) – where Chinese companies sell 1 piece by airmail directly from China to USA! I'm right in the middle of that, as I specialize in ecommerce between these 2 countries.
So I am focusing Shadstone business on bridging the divide. Allowing USA companies the ability to warehouse in China and not have to ship a container directly to their USA warehouse, and on the other side, allowing Chinese companies the ability to have a USA presence with an address, warehouse for fulfillment or RMA (returns). This requires ecommerce technology for shopping carts, warehousing space, and management to organize it all.
Again, the world is continuing to "flatten" and get smaller. I hope that I can help bridge the divide more, and give both sides the tools and services they need to meet in the middle of this flattening society.
One more day of the trade show, then a few days in Xiamen to meet some people, see the city, then next stop – Philippines!