Still on a roll getting the word out online and was invited on the "My Worst Investment Ever" podcast with the amazing host Andrew Stotz to share my biggest business failure.
Was a pleasure to be on – and it was a bit painful to share and dig up those memories (and the money lost) – but we need to look at everything in life as a learning experience and a way to improve for the future.
So while we can say something is a failure, we will never know how the previous events helped us to reach where we are today. Something we learned, someone we met, an experience we had that put us in the direction we are on today.
Without further ado – checkout the podcast now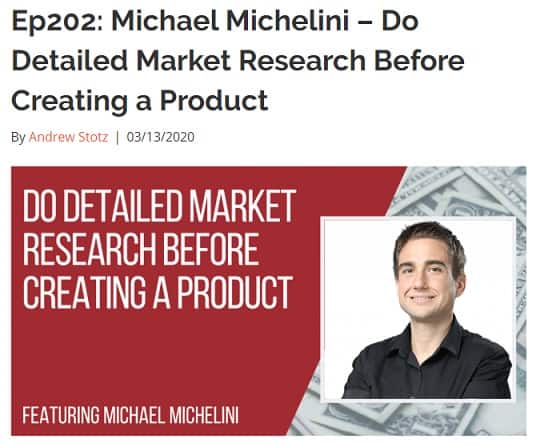 Ep202: @michelini – Do Detailed Market Research Before Creating a Product

"Don't get caught up in patents if you're entrepreneur and investor. Of course, it's important to have your IP, but I think the most important one is a brand trademark."