Writing this up from my hotel room in Bohol under much different circumstances than I expected for our team retreat.
Rushing to the airport on Thursday, Marc told me that Manila is considering going on full lockdown. I wasn't sure if I could make my flight before the lockdown was announced or what would even happen. Flight went like normal and just after landing on Thursday night in Bohol the president of the Philippines announced full lockdown by land, air, and sea to Metro Manila.
Insane.
Couldn't get a flight back to Manila, there was a couple days where flights could be booked by – but my original flight was 1 day past the cut off – I was supposed to fly back on Monday March 16 – but that is cancelled and I can't get another flight earlier.
The next day, Bohol announced lockdown, and people cannot enter. The team is already here – Mindy, LJ, Stephenie, Alvin, and I – but no one can enter.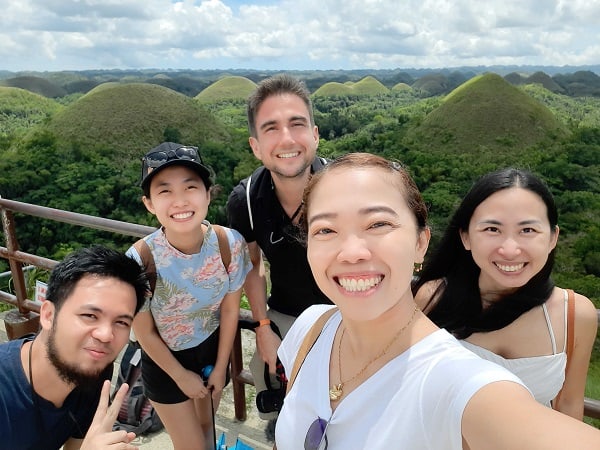 We did some of our retreat activities – but a few were closed -and now I am basically evacuating this island. Taking a ferry to Cebu with Alvin – and the others moved their flights back to Davao earlier.
It was still great to meet the team in person – but just cut short and scared a bunch of their family members.
Where to Next?
For me – going to Cebu have a hotel booked for 1 night and thinking of what to do next.
Go to China? But I only have a business visa with a 30 day stay – if I get a 14 day quarantine, then have to leave 2 weeks later – where will I go next? My wife is up in north China near the Korean border. Plus there is a lot of Anti American sentiment in China as they make claims with no basis about USA army planting the virus in China. They are just trying to point the blame so that they don't get the anger from their own people. But I can't risk going there to a small city in China and potentially get hate attacked.