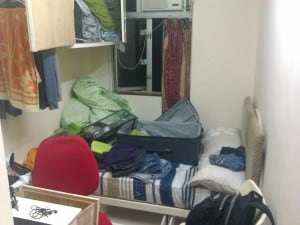 Wow, time flies, hard to believe I had moved to Hong Kong, really REALLY small place…but hey, its the opportunity to try life in the fast lane, in the "NYC of Asia" (my opinion from what I've seen). And now the 6 month lease is up, and seems like life is so much different then it was that day writing the blog of moving in.
Reflection is really how I learn and grow. I had given a chance to do business in China again, taking that opportunity and choosing that over life in Philippines or USA (those who remember, I almost stayed in New York City, but took the flight back to Hong Kong).
No one said it would be easy, no one could predict the life we live. But I am a bit surprised how the last 6 months went down…
The most important part is making friends and connections, exploring the world, and most importantly…..learning about myself! It is the core I try to tell all my friends and staff….we have to learn what we love to do, we have to learn what we hate to do….and then we have to make sure we're doing what we are passionate about.
The rest will follow.
So now. passing the 6 month mark in the year 2011, I am going to continue to stay on ecommerce, but focus in Shenzhen in ecommerce community development – coworking, startup events, ecommerce meetups. Hopefully make a intern program after seeing the cool guys at tropical MBA. Networking with coworking in Shanghai, a group forming in Thailand, and of course my buddies in Hong Kong at boot hk and the new HK commons.
Ok, back to packing, 3:30am here already!