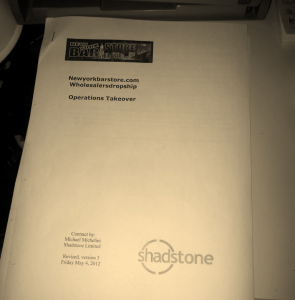 Will be a quick post, but monumental for me. I've been blogging (i.e. complaining) about the the difficulties of winding down my first business, as a couple weeks ago, based on all the circumstances ("checkmate in USA operations") as well as positive future in China social media and consulting, I MADE a decision to close it, that is what a lot of my friends said, MAKE a decision! Do it or don't do it.
A few years ago, I had the dream of having multiple streams of cashflow. Automate and outsource and collect the money. I had not put enough interest / attention to my USA e-commerce business, as well as having logistics problems and product sourcing problems (which brought me to China in the first place…to find that MAGIC factory that had all the products I needed, with no MOQ). I remember getting CEO advice on the road from SEOmom and she told me I have to make a decision, to build multiple businesses and find good people to manage all of them, or work on 1 at a time and do it well. Xing Gao also told me the same thing.
FOCUS, I crave focus.
So this weekend, I made it official, a friend running a Chinese e-commerce business will take over the operations for New York Bar Store and the USA ecommerce business, passing over logins and switching merchant accounts over now.
Felt…strange…but also good to sign over the weekend.
Lets rock.