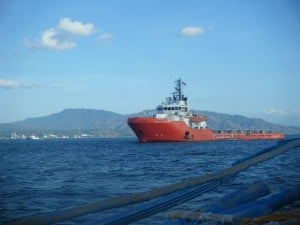 Finally have a bit of destressing on this trip. Many think this is like a vacation to me, but really the past couple weeks traveling have been almost purely business!!! And the stressful preparations for the Xiamen internet show, and booth, was really insane. Not to mention dealing with website problems for some ecommerce stores and warehouse systems along the way….
So this afternoon left metro city Manila and took a 5 hour bus ride, and then a 1 hour ferry boat ride to the island called "Puerto Galera". It is primarily known for its snorkeling and diving – which is how the town makes the majority of its income.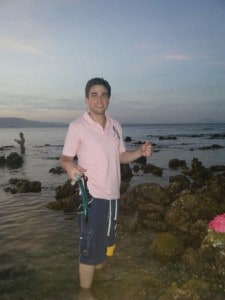 Because we arrived at 6pm-ish, the snorkel shop was closing but we managed to borrow the equipment for an hour until the sun came down. It is a really beautiful place….the Philippines really varies so much from island and area – in culture, climate, religion, etc. But mostly, the people are friendly…of course I cannot go to any Muslim area (i.e. Mindanao) as white skin isn't exactly welcome there…..but other then that, the other areas of Philippines love foreigners, and a lot of their income and livelihood does come from tourists visiting their cities.
Last year I also visited Philippines, but was in the northern area of Angeles, Pampanga , for Charlotte Victoria, my god daughter's baby christening. That was also a wild time. More urban area and not much beaches.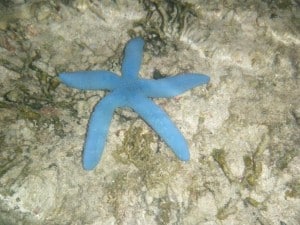 Tomorrow i'll be waking up, it will be a higher tide and I can snorkel under some caves…..and the blue starfish are awesome!!!