I love being a dad! I was so hesitant and afraid to become a father. Yet I always did want to have a child to share my life knowledge and experience with – to nurture and grow.
This is my second year as a father – but last year didn't yet get to even hold my son as he was still in an incubator. So I will consider this my first year celebrating being a dad 🙂
We were planning to take a day trip to Hong Kong – wife, kid, mom and dad in-laws, and me. But early in the morning about 5:30am when I was waking up for my morning routine, Miles was so hot. He had a fever of 39 degrees (c).
We have been so fortunate that he hasn't gotten sick since checking out of the hospital after birth. So this was the first time we took him to the children's hospital to be safe than sorry.
It feels so great to hold your baby, he is so pure and trusting of those taking care of him. After just an hour or so the doctor prescribed us with some general cold medicine and off to lunch. Miles was up and running around like the normal high energy kid we have gotten to know.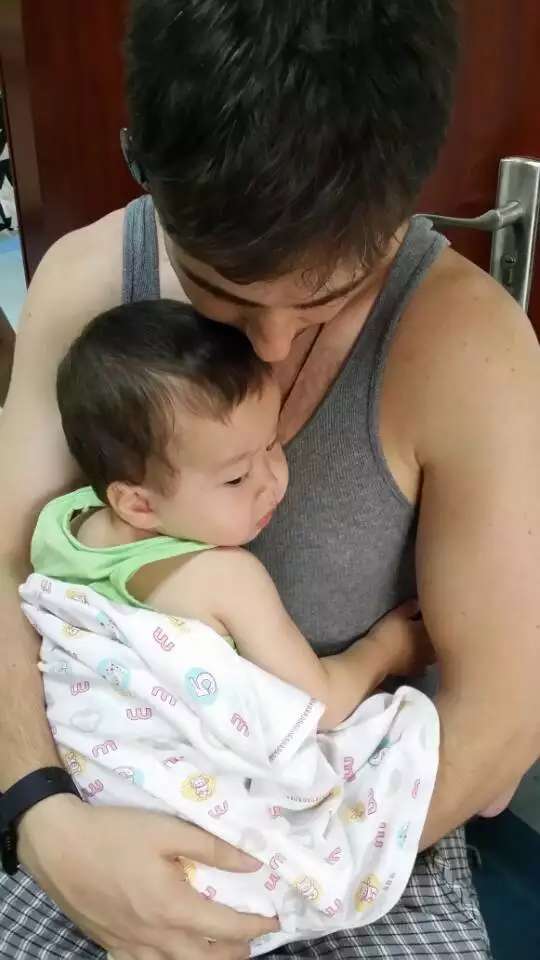 I should have listened to my friends – being a dad is awesome
Chatting online a bit on Father's day I was talking to other daddies and I told them how awesome it is to be a dad. They said "I told ya so" – as a few of them kept pushing me to make the move. And now I am eating my words! I feel more focused and determined than ever in business. Whereas I had the feeling in my mind that I would get lazier and less focused once I became a dad.
So to all the other dad's out there -we rock, and let's keep it up 🙂