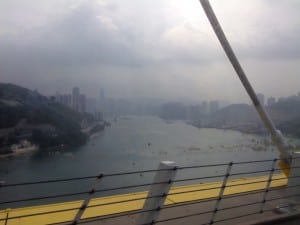 This is what i am constantly saying in my mind each day, over and over pushing myself, "don't give up, think long term". i got a question in ecommerce section of allexperts.com today, a guy asking me which products are most profitable to sell online…..today's question was:
There is a question waiting for you in the category of "E-Commerce, Web Businesses".

Subject: online selling

Question:
Hello, I am starting to sell items online such as ebay and amazon. Eventually I want to sell on my own website. I have been looking through Alibaba.com, DHgate.com, and Aliexpress.com for different products to sell online. I was wondering if you have any ideas on different products that could sell well on ebay or amazon? Any advice on NICHE products I can get in China that could have nice profit in the U.S.? THANKS FOR YOUR HELP

Regards,
Ishmell

Answer:
Hi Ishmell,

I think the key is to focus on one product line and dominating it. Not only for the niche, but something you enjoy to work with – as your passion will shine through on the website.

I'm in China now actually. Everyone is looking for that "secret" product, but my feeling is to become an expert in one product line you enjoy, stay on top of the trends in that product line, build up a brand, and then as you get bigger you can make your own designs

good luck, there are good days and there are bad days, the key is to stay consistent.

Mike
seeing these questions makes me realize, and by answering them, how hard it is from building up a business from just an idea. Creating something out of this madness….I really think my answer is true….unfortunately people always think there is the magic product or service that no one else but them has to sell….but truth is – ITS ABOUT DOING WHAT YOU LOVE TO DO.
And we always think – Is it for money….then what, after that. money is only a means, not an end. Sure, its a cool score to look at when you have a lot in your online banking account. Those big numbers showing up when you enter your user name and password, WOW!
We need to get past that, as that is the slave that keeps us distracted from following our dreams. I truly believe money will FOLLOW what you want to do, not before.
I am passionate for connecting people…..i think this new way of managing freelancer work is the future, why should we all have to commute to a cubicle farm under white flourescent lights, to feel we are contributing to society?
Anyway, this is a not-so-focused blog post….but just a reminder to me that we CANNOT GIVE UP. And while there are tough days in the pursuit of happiness, following your heart and doing what you like to do will pay off way more than money in a bank account.
I think the hard part is to actually find out what you like to do. Most of us feel TRAPPED and accept that our life cannot be what we want it to be. Its getting out of that mindset that is key. Yet, when we think
"If I can do anything I want, what would I do?"
That is the question I still cannot even figure out. When there are no barriers to making a choice.