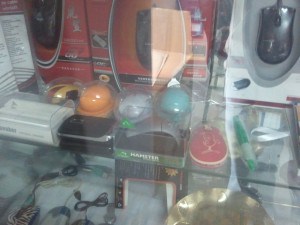 This past friday I took a trip to a China factory manufacturing computer mouses! Its a new development for the Dong Guan ecommerce center, Five Islands, and the domain mouse.com (coming after photograph.com is setup).
Those tatending: Michael Michelini, Mr. Dang Shuang (mouse factory general manager), and Mr Huck Liang (mutual friend of the 2 above, owner of logistics company foblc.com).
About the factory: its a smaller one in Bao An district. 1 floor smaller factory, on the 3rd floor. It is going to move to another, bigger location in April 2011 (expected move date) where it will have its own design team and mould room.
It is currently doing all OEM business, its main markets are Spain, Mexico, Poland, Russia, and Korea. This factory wishes to build its own brand. It also hopes to stop paying Alibaba and Global Sources yearly fee, and build its own website. The factory prefers to do B2B. It hopes to develop a sales office soon.
They are very interested in cooperating with mouse.com but ask what our idea for cooperation is?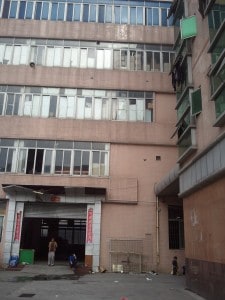 The mouse factory suggests 2 ways of cooperation:
1) Joint venture – each side puts in maybe 5 workers, to make a team of 10 people. But how to share the profit, and how to share ownership? The factory would be the technical support, product training, design, manufacturing.Each month they can design 1 – 2 new products. Our side would be sales, marketing, web marketing, and distribution.
2) OEM – the factory sells the mouse to mouse.com and at a certain price, and mouse.com sells the product themselves.
So these are projects I am working on….this is what I have been building up to for the 3 plus years I've been in China…and my experience in America, even in my university with Engineering management and Technology management.
Will keep bargaining these deals. Have the contacts, experience, and tools necessary. Just have to stay focused, keep on track…and keep working as hard as I have all these years…..that is what it takes….going the distance, and when you can't take any more, when you think everything is for nothing and you're a failure, that is where you can make the difference – this is where the resistance from others has come….the resistance from other human beings…and if you can supersede that….bear more pressure and bullshit that cracks most others….then you can get to the next level.
But these are projects I enjoy, creating opportunity, an agent of change.