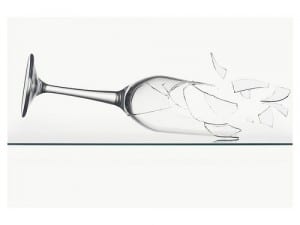 Chatting to Lammy, she told me another factory suicide at the Foxconn factory (yes, the one who makes your nice apple iphone 4 and ipad) this time it was only an 18 year old intern……not in shenzhen city, but in a city further inland.
I don't want to go too deep into it, I have been blogging from both sides –
a) from the factory worker side, being pushed too hard, losing face to others in the factory for not being fast enough, factory strikes to pay for the rising costs in China
b) from the businessman side, production managers being pressured to keep costs down and foreign companies getting pressured to increase salaries (like me).
China is going through a very interesting transition. It has to move from "low tech, low value-add" products and manufacturing processes into "high tech, high end-user value" product lines. China Government is trying its best to ease this transition, under pressure to increase its currency from USA and Europe, as well as huge inflation risks with rising costs for food and other raw materials.
But its sad to hear these stories about suicides. This is the ultimate sacrifice…..no one wants to see this happen. Its an effect of pressure from customers (corporate buyers), investors, and consumers (hey, I don't wanna pay more for that iphone) that pass down to management, that then go down to the factory workers…who are forced to work overtime, or make more widgets faster….
So Lammy and I kept chatting about this…..
ARE PEOPLE PUT ON THIS EARTH to die, to embetter their family? Wow….Lammy made me really think there……the ultimate sacrifice….you end up dying, the factory pays your family a good payout….and then this factory workers family can afford to send his children to school, pay his brothers and sisters to go to school. Then, this applied to the tipping point theory ….maybe these suicides will do:
a) change the way factories are managed
b) allow those factory worker's families to a better life, education.
So, hopefully these lost lives aren't in vein…..
11:52pm Lammy
another summer intern from foxcon jumped the building again

11:45pm Me
o man crazyyy

11:52pm Lammy
yes…a 18 yr old but it's another company under the same group in fusan

12:00am Me
… life, is scary sometimes

12:01am Lammy
y, their lives r meant to b so short somehow
they might do better in next life
tho commiting suicide is a big sin…which 'd prob lead them to hell…
argh i dunno. yes it's scary

Me
sad…not their fault

12:07am Lammy
sometimes some ppl dun live for themselves but their family
they might die to get the money for their families

12:07am Me
true, hope this serves their family

12:07am Lammy
i heard that one of my relative's relative did that..

12:07am Me
maybe i'll blog about this topic and this chat

12:08amLammy
polish my english b4 u post haha