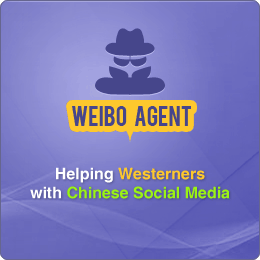 Finally making the "official blog post" sharing what I'm upto lately in business (yes, I actually do work!). Some may know already from my social media postings last Friday. We all know, a couple months ago, I announced closing my bar products e-commerce business, took some time to get through that, but I had been burnt out in that business for years before actually. The last couple months have had a few semi-big projects for larger western companies in Chinese social media now – and they are ending this month and next month.
So basically, people keep asking me what I am working on….I have decided not to work on "english marketing / consulting" for Chinese going to USA (as Chinese just want to pay me commission on sales, no upfront fees) – and instead focus on Americans / foreigners coming into the China market. I just have better luck working with foreigners (westerners, like myself) and they understand service and marketing much more so its much easier for me to do deals.
But even that – helping westerners enter the Chinese market – is general consulting and so broad of a topic. I have been a **** business tour guide for a few american visitors looking to enter the Chinese market, and I have been taking notes and understanding as much as I could on how I can best help.
I've also been working with Startup Weeekend, and they have been having China market entry issues and its been a really interesting case to analyze. To learn the pain points of Americans / Foreigners learning about the Chinese market, finding partners, finding clients, etc. Its becoming more and more necessary as the Chinese market gets to be more significant globally.
And these startup events I've been organizing and attending – Startup Tuesday, Startup Weekends, pitch nights – I have also been learning as well. Thinking of & suggesting speaker topics that would be interesting to the general audience, but also for myself to learn more. Learning how to "let go" of a business you are not happy with, or that isn't growing the way you want it to. getting knowledge, confidence, and courage from these meet ups.
But how to help these foreign companies coming into China? helping them physically import the products? Warehousing, fulfillment, e-commerce. SO SLOPPY! and I have been semi-doing that, as a consultant on a few projects now, and they have all been huge headaches. International (cross border trade) E-Commerce is a sloppy thing!
I'm an inbound (internet) marketing guy, a SEO guy, a social media guy. I don't like to get my hands dirty…even back when my dad would yell at my for not wanting to change the oil in the car when I was a kid, I liked to be on my computer! E-Commerce is a dirty, sloppy business with inventory, customs, shipping, chargebacks, etc.
So whats this that has developed, a platform to help people better interact with the Chinese market – to listen to customers, partners, suppliers, competitors…Currently calling it "weibo agent" – but already getting some constructive feedback on the name.
Weibo Agent is you Chinese social media platform for foreigners. We help you get various Chinese social media accounts setup, finding targeted people in Chinese social media based on your industry, and give you alerts about feedback from the Chinese market. Run surveys (competitions) in China to get you market intelligence, and also alert you if there is a trademark issue.
Currently doing this only for a few early stage users, learning from the "Lean Startup" book, I am trying to avoid going too detailed into a full-blown system, and instead focusing on the customer, and building a MVP (Minimun viable product).
Really going to try to implement all these Lean Startup processes. I'm also excited to go to Lean Startup Machine weakend in Shanghai.
Takes Courage to Pick 1 thing
So many entrepreneurs, the weakness is focus. Both because we are by nature creative thinkers and see opportunities. But I also think its because we are afraid to pick only 1 thing as we are afraid to fail in front of everyone.
I'm learning to not care what people think, and no matter what, I learn and grow – not fail and give up.
So Chinese Social Media for Foreigners is my 1 thing
Its been a long process, but I do credit these startup events I've been involved with as the platform that has helped me to "accept failure" in some of my mediocre businesses, get courage to be open about failure, learn about MVP (minimum viable product), and just be open and get your idea out there.
What about my other "stuff"?
Load Pipe – Some of you may be asking "what about load pipe – this was the "pipe dream" cross border e-commerce platform to help americans sell in China, and chinese sell in USA – I even say I came to China for the reason to learn about Chinese e-commerce to build this dual ended platform. I don't like saying I give up, but I believe its too complex of a system, and either companies are too small to have a budget for it, or big enough to have their own overseas marketing department. Love the name though – was even thinking to somehow use the name Loadpipe instead of this new Weibo Agent name
Bar products / e-commerce – Anyone reading this blog semi-regularly see that I did wind down and pass over my e-commerce business and that is transitioning smoothly. There is electrapour, the liquid activated patented, trademarked bottle pourer, that I need to figure out what to do with. have a few people interested in taking it over.

Other new e-commerce businesses, sure I can source a different "widget" other than bar products to sell online, but for some reason that doesn't excite me. People have been proposing a few product lines for me to help them rep, but just nothing unique or interesting enough for me to make a commitment to.

Consulting / Training – I have a few consulting projects for SEO and Social media, but as I said earlier in this blog, current contracts are winding down. Will work with partners and alliances on future projects as they come.

Training, like I'm doing in Shanghai, I don't see myself doing it so often and its almost mixed into "events" below.

Events – yea, Startup Weekend (taking up a lot of the current blog entries here), Hero Meets Hero, TimeV Xiamen SEO conference, Startup Tuesday, these all take a lot of time, and I do see them as good marketing platforms and networking events. I'm working on building teams for these, and hopefully sharing responsibilities more to take pressure of myself personally. I love events, but don't see that as a full-time gig. My buddy Jon in Hong Kong tells me I need to find a team, and let it be more community driven, to justify continuing them.
Shenzhen Startup Incubator – man, I've always wanted to do one… as I outlined in my *** "brainstorming" blog post, but seems it will take more time, and I want to have my own huge success before I can justify being behind one.
Blogging – yes, I will keep posting here. This is a good outlet for me to reflect, share, and connect. I love it.
Potential Podcast – mixed feelings here, think it would be a good way to promote the new Weibo Agent, but still defining the scope of the series. But gotta evaluate the time investment.
Focus feels good
Sure, some may read this and say "crazy / stupid Mike", giving up and starting over again. But I don't see that – I see this as a wholistic process in which I learned my personal value, what I like to do, what I'm good at, and how to find a niche where I'm maximizing value for my clients and myself.
It feels good to have focus. I think for years and years and years…I have been running a million and 1 things in my head, switching folders in my computer takes enough time – "switching gears" is a brain drain!
I'll keep you guys posted, as always, obviously.