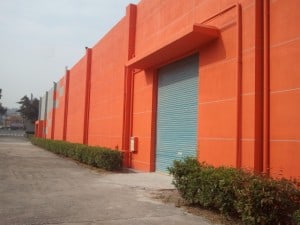 Life always works in mysterious ways…..just when I book my ticket to Philippines and figure I may not be in China every so often, I take up an offer to visit a Hong Kong domainer's warehouse and factory operation in Dong Guan city. I met him at the PPX Domainer's meetup last Monday and we both have a common interest in domains, internet, and ecommerce. Seems he is also in a crossroads, as his family business's factory that was manufacturing cans in Dong Guan wound down, and they had the space to use. The family decided (well because they own the land from the government another 70 years) to convert the factory into a warehouse / cash and carry store and are in the process of doing so for the past few months.
So I took the trip with him to Dong Guan, waking up at 6 in the morning to meet him and his colleague at the Futian, Shenzhen border – he was driving over from Hong Kong. I wasn't exactly sure what to expect, how big, how much it was setup, or what their plans were…..but I am so excited to see it. It was a medium sized factory (in China terms, not sure about global terms for a factory) that was already pretty well converted into a warehouse / cash and carry store….they still have the dorms for the workers (as most factories do), basketball court, ping pong tables, and cafeteria. But in the place of the factory is a rather large and spacious single room built out like aisles. Like an empty Home Depot, even the color is an orange theme.
Their goal is to use their remaining 2 factories of household goods as a product source, as well as merchandise other goods from in and outside of China to be sold from the store as well as on Chinese websites such as Tao Bao, and English ecommerce such as shopping carts, affiliate, and ebay. The really cool idea, which is what I also agree with, is the management will allow all workers to have their own web store, either in engish or chinese, with wholesale pricing available to them (drop shipping) so they can earn as much profit as they can manage.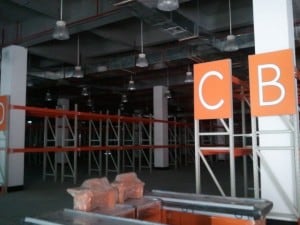 This is exactly what I have always had in mind to do in China….but not being Chinese, not having the knowledge of China, yet only my English marketing and sales skills. This is the missing piece that they approached me about in the first place….and it seems like a great fit. Heck, I can live in the dorm when I am in Dong Guan, and can bring staff there to work as well. Hopefully stock some of my own goods there, and source other products – ideally from overseas in USA! I already have some good ideas for products from America, and if you have any , definitely let me know!
Wow, I am getting direction again. The Phillipines isn't over at all, it will complement nicely with this product source, logistical warehouse centered in a lower cost, more inland city of Dong Guan….as Shenzhen and Hong Kong are too expensive to setup this kind of operation.
Getting EXCITED. Lets see what the future holds. Can't jump to conclusions too quickly, but this seems to be exactly what I was looking for and what I need, dual ended distribution operation in China, for sale in China and to the rest of the world.