Man….i guess I have seen what it takes to manage workers….and from my going to other offices of companies, I notice I am not alone. Hiring someone is difficult, make sure they are qualified, they want to do the job, they are honest, and hard working. But I want to see the best in everyone….hard to disqualify someone who so badly wants the opportunity. And when someone is applying ….they will work hard to make their resume (CV) look as full of experience and professional as possible….pushing it to the limits. Sure there are references, but if you call them, what story are you going to get, the real story?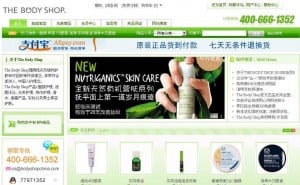 Then, when you find a hard working and skilled worker – to keep them challenged and ready to keep on going…
I don't want to say this is isolated to a china thing, but I think the high growth here makes it the most tempting – once a staff has learned the inspection and outs of the business, has spent the company time to perfect their skills, it is this point they feel they can do better on their own.
I do support it, really I do. I also enjoy summer interns coming for a few months, and so many times I am called teacher at the end of their terms. Which, sure is honorable and great….but…..haha, is that what I want to be.?
I think in chinese culture it is an honor, and because of the good things some interns felt from experience with me, I have guest lectured at their university.
And by being an expert in the field, you will have many that want to work here for the opportunity and experience.
And hopefully that will bring hard working, loyal, and energetic people….
People is the most important part..growing and becoming the best possible. In the grand scheme of things, even if the trained worker leaves, the aura will continue. Sometimes I joke and feel maybe I am better off investing my my summer interns startup then my own!
Take for example some great university students that spent a few summers with me. Eric Chan and Simon He started a chinese ecommerce website Body Shop China (screenshot in this blog post) that is selling health care products into mainland China. That is amazing, right! So proud of them, they contacted me a few weeks ago to show me their new project and I can't wait to sit down with them and hear the story. Now they will understand the pressures and stresses I went through as the boss, and can apply it towards their own startup.
Maybe one day, that would make me proud.