Pretty excited I just passed the Google Analytics Tags Fundamentals course. If you take it and pass you get a nice little badge you can use – here is the link to the badge
I was wondering how long it would take me to do, did it in about 2 hours on an afternoon.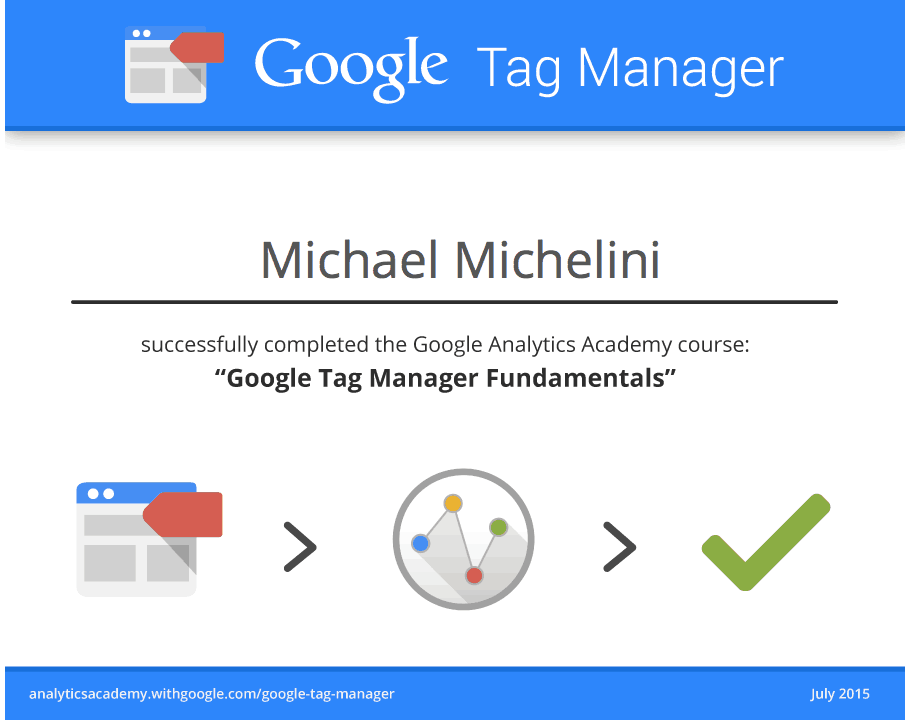 If you want to try it out and get the certificate, better hurry, have until July 24, 2015. Its free and you can re-take the test if you don't pass. Check it out on https://analyticsacademy.withgoogle.com/course05/course
Quick post today, cheers!