What are some of the differences you need to consider when designing your name card for China?
Well, let's step back in time for a second… 🙂
Here Is My Chinese Name Card from 2007!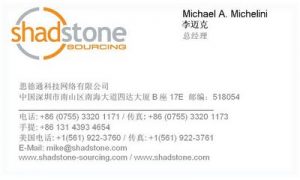 today's project : translate my business card….hard to believe how much thought and effort is involved….but then again…we had to assign my Chinese name (translating Shadstone ain't so easy!) as well as assign my chinese family name…
so I picked my Chinese name as "Mike Lee" – after the great Bruce Lee himself……kung fu style!
so its not just the literal translation involved with a business card….its a whole thought process….and assigning of new names, titles, and company names!
Ok – enough of that step back in time – let's talk about today – making a business card for you and your company in the Chinese market!
Factors To Consider in the Design
What should you put inside the card. Here are a few things to add to your design template:
Make it 2 sided!
Now I know, when I was in USA I always liked to have a blank side for someone to write notes on the card. But in China, we need to have 2 languages – we can try to squeeze it all on 1 side of the name card, but in my opinion adding a second side is better.
Add WECHAT – QR code is best. Everyone is on it.
Give yourself a Chinese name! We should talk about this sometime on the blog – but for now ask your Chinese assistant to help you out.
Looking To Create Your Own Chinese Business Card?
Over the years we have had people asking for templates and guides on how to make a business card for their doing business in China. Now with Wechat taking over China's social media scene and communication system – we strongly recommend that you also have your Wechat QR code on your business card as well.
Here are some templates for a modern China business card
Download the editable PSD Now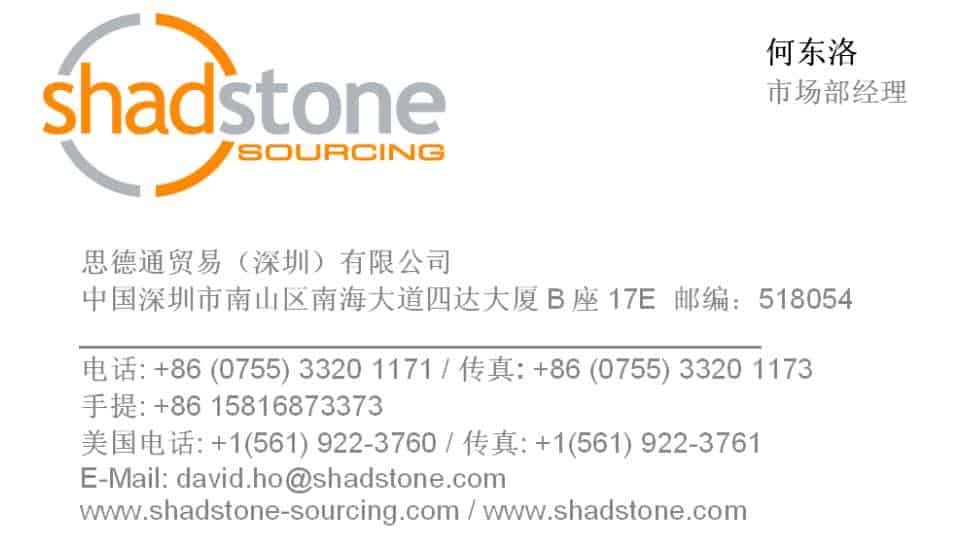 Get the editable name card PSD here