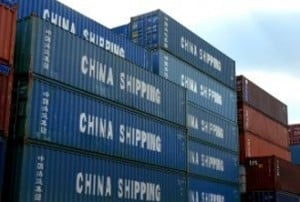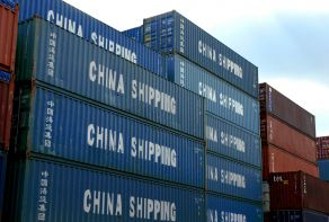 Its always been in the back of my mind since coming to China in the end of 2007…but now more then ever – WHAT PRODUCTS CAN I BRING INTO & SELL IN THE CHINESE MARKET!
I have talked about local sales tactics in China and gotten some experience selling Chinese bar products , but had taken a break from it for the majority of 2010….looking to get back involved in 2011!
So, being that social media is so popular today, and all my friends are on facebook and twitter, I decided to open up the question for suggestions and ideas, which I'll post in a second.
But seems some of my posts about China really gets people's blood boiling….in the past, I have posted about China business and my American friends seem to blame Chinese for lost jobs, bad quality products, civil liberties, etc. I will address this first:
Unemployment in America – man, this hard….but is it China's problem that America has almost a 10% unemployment? This is a whole blog post in itself, but its an effect of globalization overall, and America has to think of ways to adjust.
Bad Product Quality – we can also say its the responsibility of the American buyer….then again, we have all struggled with QC issues….myself included
Civil Liberties in China – yes, this is a major problem right now in China….but if you were to visit China, you would see MAJOR differences in the younger generation and the current generation that is in political power….and it may take a decade or two, but I promise you, once the current Chinese college graduates come into power…..there will be a LOT of changes towards more openness and free speech. So just wait….these changes take generations to change, and its in process.
So now for the products to import into China ideas and brainstorming:
only 1 reply on twitter:
@jilldimalantaRN Try manila's rice cakes! – RT @michelini: Looking for products to buy overseas and IMPORT #in china for chinese sales
but tons on FACEBOOK, per below:
Michael Michelini Looking for products to import into china, ideas?

Catherine Lam likes this.

Andy Blahnik anything thats not easy to copy 🙂

Darren Whittaker Facebook?

Michael Michelini They already have a,few copied facebooks, haha

Arvie Bibanco Vallo Never heard of import "to" china. I thought it was always import "from".

David Carlino Tabano Cheese. The Chinese can't do cheese. At least mozzarella so you can have decent pizza!

Nikki Guttmann Schwartz Mobile Checkbook 🙂

Gregory Sirochinsky Civil liberties

Michael Michelini Chinese dont have a taste for chinese…but they r getting there…as they r liking wine more too.

Steven W. Tabara USA-made FORD Automobiles

Russell Van Sweden mike, i think you mean they don't have a taste for cheese, i hope they have a taste for chinese…lol

Noel Yagami chinese can copy everything….. genius…..even egg/soy sauces can be FAKE…. unbelievable

Judy Ng Yes, we certainly don't eat ourselves;). No cheese, my people are a lactose intolerant group. Anything from the west that claims to improve health is gold.

Miro Celejewski Here are a couple thoughts; do people in china think that products made in the USA are crappy quality, also how about some made in the USA knockoffs of Chinese knockoffs…

Cristos Petropoulos RED WINE! try travelling on a train on monday morning from hk-shenzhen and u will see how they bring wine over! quite amusing! a whole bunch of 20-30 asians put 4 bottles of wine in backpacks and cross the border! must be a massive market for RED WINE!

Roger Leszczynski women with T&A ! lol

Cristos Petropoulos oh another option – import more white guys lol

Samir R. Shah Mike, if you want to import wine into China — contact me. I have good experience in the wine industry.

Marshall Taplits Vitamins

David Weinzierl Hey Mike check your inbox..

Steven W. Tabara How about non-tainted baby food, non-tainted pet food, children's toys that are not coated with toxins or the idea of "integrity and quality in manufacturing goods that are safe for all to use".

Brian McKeon civil rights, and guns to run the red coats out of town

Dwayne Patterson Lego's

Larry Engleman Cheap American labor?

Miro Celejewski Since everyone is on a roll, how about Mexican landscapers, of course they would have no papers there either…

Dwayne Patterson LMAO

Dwayne Patterson The best way to answer the question is when you came home to visit,what did we have that they didn't? And how would you market it?

Michael Michelini whoa…lots of status updates to wake up too…let me drink my coffee and write a blog post summarizing all of this 😉
21 seconds ago · Like
It is still amazing, social media today, how I can quickly get some research and ideas….
So to summarize some of these:
manila, philippines rice cakes – a twitter follower said this, maybe it will work….but seems a bit niche to me unless all of a sudden Chinese people get a huge taste for them.
cheese – this is one I think of too, but Chinese (as Judy also says) are mostly lactose intolerant, and also think cheese doesn't taste good….ALTHOUGH lately I'm noticing more eating it at "wine and cheese" events to fit in with the foreigners and are so interested in foreign things.
mobile apps (mobile checkbook) – yes…this may be a good one, I have some experience with mobile apps in america, but would have to get more contacts with China Unicom and China mobile, telecom, etc….seems more of a big contract rather then direct consumer sales….and needs a lot of time / guanxi (relationship building with government)
Ford Cars – THIS IS HUGE! I was told about an opportunity to open a GM dealership in An hui province last year….but this seems more like a franchise deal to me than an more open/ flexible deal structure for a product that is not already in China.
Wine – SO popular in China…its booming…..maybe there is room for me to get in too, I do have a lot of contacts, and I do sell bar products…..but taxes are high – thus you will notice Chinese carrying in as much as they can across the Hong Kong/ Shenzhen border (to avoid taxes, as there's no wine tax in Hong Kong)
work force – tempting too…..maybe I can import Americans to work in China….actually working on this at the moment.
vitamins – yes….health products…but I think taxes are here too….my friend Eric has an online health shop, I'll talk to him.
Legos – is this a joke Dwyane? but maybe Children toys….Legos is already here though.
So lets see what this research brings….again, chinese middle class is growing rapidly, and they are consuming / buying everything they can get their hands on!