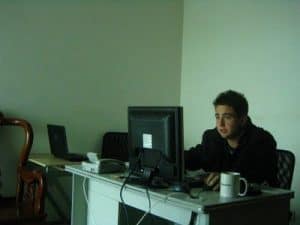 Ok, Piotr and everyone else out there…I broke down and bought a desk and office chair…guess you're right…my back is feeling much better…and I'm getting tons more work done!
The after photo….have my financial programs installed, software setup, wifi, etc etc…no more excuses…have over 2 weeks of work waiting to get done!
Transition almost complete…..I think??????????
Life is just one transition after another though….or there's a problem!
ok, now stop reading this blog and get back to work yourself!!