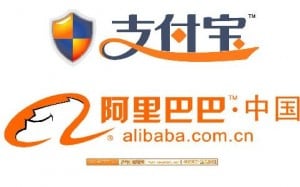 Man, we all love Alibaba, its a great brand, Jack Ma is looked upon like the god of ecommerce in China. But today's news about how he signed off to spin off Alipay to a different holding company in China where he is majority shareholder…without talking to the board (ie: Yahoo!) …is just another sad example of the scary risks involved in Chinese business.
For those reading who don't know Alibaba or Alipay, Alibaba is one of the biggest ecommerce companies in China, owning alibaba.com that helps chinese factories find foreign buyers (started as a BBS, turned search engine), TaoBao is the Chinese ebay, and alipay is the Chinese paypal. 2 years ago, I talked more about Chinese internet companies. I have read a few articles about this the past couple days, below article stating the facts pretty clearly:
May 12 (Bloomberg), Tom Giles — Alibaba Group Holding Ltd. spun off its Alipay online-payment business to a different company without the knowledge or consent of its board or shareholders, Yahoo! Inc. said in a statement today.

Yahoo and Softbank Corp., owners of stakes in Alibaba Group, didn't learn until March 31 of the transfer, which happened in August, Yahoo said. Alibaba shifted ownership of Alipay to a company mostly owned by Jack Ma, chief executive officer of Alibaba Group, to comply with Chinese restrictions on foreign ownership of payment services, Yahoo said yesterday.

By owning about 40 percent of Alibaba Group, Yahoo benefits from rising Internet demand in China, where restrictions on Web content make it hard for U.S. companies to do business alone. The transfer raised concern that Alibaba Group will be worth less without the payment business, weighing on Yahoo shares. It also may worsen relations between Yahoo and Alibaba, already strained by disagreements over censorship rules in China.
I like this second article, that spinned the Alibaba board unapproved spinoff of Alipay as Chinese Nationalism and Protectionism:
Is Alibaba signaling a government shift that may see many of the Chinese Internet firms forced to reduce foreign ownership? And if the government really is unhappy with foreign ownership in the Internet sector, why is it allowing so much foreign venture capital investment and so many overseas IPOs?
I just again and again say how hard it is for foreigners to do business in China… never mind INTERNET business in China. I have talked a bit about Chinese internet and government relations…..it is highly regulated and watched over here inside the great internet firewall of China , where each day more and more things are blocked.
Its just sad, because as the economic conditions in China grow stronger….the government seems to forget the help and investment made by foreigners to get there. And reading how some Chinese company executives agree that they should kick out foreign investors and partners from companies to make China strong….that is just….makes me speechless.
I think in America there have been investments that made the American citizens worried, sometimes hearing about middle eastern companies making investments in ports and other strategic logistical positions, but for the most part the American government doesn't interfere.
If we are to become a global economy, countries need to stop trying to block foreigners from being involved in businesses….whats wrong with a foreigner being an investor in a Chinese bank? That is what Alipay is, right? It is the Paypal of China.
I talked about this with my good friend Larry and we both are doing internet and technology inside China….maybe we should reconsider the businesses we are in. He mentioned that selling products or food, since it is a tangible good may be better.
I just don't see something like this happening in USA. I would be outraged, as an American citizen, to see the US government pulling something like this. Its stealing!