I had a coffee break with my new friend Guang Yao (english name is Tristan), who is an avid social media guy, loving twitter, blogs, and other social online stuff. Here are some notes of what I got from our discussion this evening:
There is a coffee shop in Hangzhou city, China called "Beta Cafe" that is founded by some Alibaba Group execs. It has not spent any money on advertising, all of its customers come from word of mouth and SOCIAL MEDIA – blogs, social networks, etc – AND IS doing really well, as a token of chinese internet success and social networking.
We then talked about US internet, of course the google, ebay, amazon, twitter, and some other smaller sites. I'm not gonna bother writing about that, as this is an ENGLISH blog (haha) and you guys all know about this, and there's tons of ENGLISH (amazing….) blogs talking about ENGLISH seo and internet marketing. Lets talk about these top chinese sites for those of you who don't know:
I'm sure you may have heard, but if not, Alibaba Group is a major internet company in China, traded on the Hong Kong stock exchange (1688.hk. They own a portfolio of companies in ecommerce, listed below:
a) Alibaba International – this is the flagship site, which started as a bulliten board by Jack Ma in 1999 for manufacturers to post their products. It turned into a huge directory where factories and trading companies all over the world (well, mainly in China, but then again, theres most of the manufacturing these days) could promote their products to wholesalers, importers, and buyers.
b) Alibaba Domestic – in Chinese for chinese b2b transactions. Factories and Trading companies can sell to other chinese companies.
c) Tao Bao (www.taobao.com) – The Chinese ebay. Well, yea EBay tried to enter the chinese market a few years ago, and Tao Bao kicked its a$$! Tao Bao is free for both buyers and sellers though, so that may be a reason its such a dominent player. But Chinese love this site, and I would say is where 90% of chinese e-commerce is done. They also have an "amazon" fulfillment type system they're working on, that will connect factories to buyers directly – with tao bao as the platform to "drop ship" direct to consumer (not taking on any inventory though)
d) Alipay – e-payment system. Basically the Chinese Paypal. 99% of the market share.
e) Alisoft – mainly a CRM system, it is cross promoted to its other channels in Alibaba and Tao Bao – and is how Alibaba attempts monetizes these other products, as they do not charge for usage on tao bao, nor do they charge much on alibaba china.
f) Alimama – an advertising platform, like google adwords and adsense. also another way it monetizes tao bao, with banner advertisements and the like.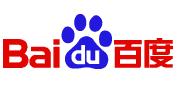 Next we have Baidu , which is traded on the US NasDaq stock market (BIDU) is the dominant search engine in China, with approximately 75% market share of the search market here. Google China is trying to penetrate the market with maybe the 25% remaining market share, but Baidu still seems to dominate by a wide margin. They have the same business model as Google, selling sponsored advertisements, except they also have some advertisement IN THE ORGANIC results, not just on the left and the top. In addition to their flagship search engine, they also have:
payment system, shopping portal, and a new instant messaging tool. But there clear moneymaker is the baidu search engine.

Tencent, or more commonly known as QQ is a hugely successful Instant Messaging (IM) platform started and still based in the same city I live in now, Shenzhen. A private company (from as far as I can tell) this company makes the most profit of the 3, almost printing money.
Instant Messaging – A IM system like skype or MSN, with voice and video chat like those, But one cool feature I like is YOU'RE NAKED. Yea, you have a virtual "you" that is either a girl or a boy. You can then BUY clothing for your virtual person, picking shirts, pants, shoes, and accessories.
ONLINE GAMES make up 30% of its revenue, as the Chinese market loves to play online games, and Tencent's games are really popular.
Pai Pai – C2C shopping site, a pretty much copy of tao bao.
Ten Pay – another alipay / paypal e-payment solution.
Other sites in china are more media (yahoo news) sites, that are also emerging with more products:
Sina.com
Sohu.com
163.com
What really amazes me, and was pointed out by the others tonight, is THEY ALL COPY EACH OTHER. And everyone has a product for every major internet function, payment, shopping, chat, etc. We discussed how its harder to copy in the USA because of trademarks and copyrights. But its sad to see in China. My friends tonight are almost afraid to share their ideas. here is why
THERE ARE REPRESENTATIVES From these above MAJOR Chinese internet companies building 100s of products in their R&D departments. they will attend events, work in social media sites, and then report back to their companies the ideas – AND COPY THEM.
So how can a young entrepreneur start his internet company? his ideas are stolen before he can even develop them…by huge multimillion dollar companies. Its sad. Its amazing, and it makes you wonder how innovation can continue.