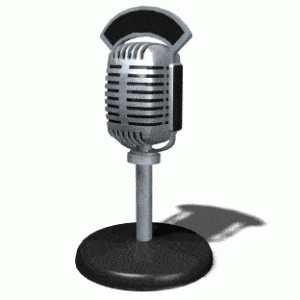 Like my buddy @tropicalmba (Dan Andrews) says, blogging may be a waste of time if you use it to MOTIVATE YOUSELF, and publicly make promises to push yourself…then this post is going to be one of those.
Whats a podcast?
I know some of you guys reading this (hi Mom and Dad!) may not understand what a podcast is, do I need to buy an iPod to listen? No, its simply become a term for online recorded content, or as wikipedia's definition of a podcast:
A podcast (or non-streamed webcast) is a series of digital media files (either audio or video) that are released episodically and often downloaded through web syndication. The word replaced webcast in common use with the success of the iPod and its role in the rising popularity and innovation of web feeds.
I will make a podcast, aiming at the beginning to have 2 per month, (my buddy Vlad and I were discussing it, and I think his idea is great:
First will be an interview, someone doing business in China. I was going to do it more focused on tech and IT, but Vlad recommends I let it be a bit wider…as so many foreigners have no idea on how China business works…and my blog currently is rather general on business, China, internet…so those kind of people will be featured. Maybe 30 minutes long.
Second will be a recap of all my blogs that month (I know, I blah blah blah a lot), and for those lazy people who don't want to read, I can give about 20 minutes to cover each one.
At least that is the plan for now. I want to stay flexible….take feedback, and let it adapt / grow.
But unfortunately, this podcast will be ENGLISH only (For those of you aware, I have this blog translated to Chinese on http://www.mailini.com/blog and sadly my chinese friends and readers won't be able to listen (sorry guys!!!) Maybe if my Chinese gets better….I can record it in both. But I gotta get started, and English language it has to be.
Some reasons, and how it lead up to this podcast radio show series:
Bruce Williams, a popular USA talk radio show host…has always been someone MY DAD LOOKS UP TO. I remember listening to Bruce Williams on the radio at home when I was a kid….his talks about "business with real talk", straight talk. I remember back I think in 2004, I was just filing my first company for my ecommerce startup….and I filed a general partnership in New York City….My dad suggested I give Bruce a phone call and ask for some advice. I got put on LIVE RADIO…..I was so nervous. I told him I am starting my own business, and I filed a general partnership. HE SCREAMED….get rid of that, file a corporation or an LLC! He exclaimed how crazy America is for lawsuits, and no matter what kind of business you do, you risk some crazy customer or client suing you…that you have to protect your personal assets. It was so valuable….and it was only a 5 minute phone call I will never forget it. I went right away to change my corporate structure, dissolving my NY partnership and filing a corporation in NJ. But I am so excited to be able to have some influence on people, and change their lives for the better in only a few minutes…while others are also learning.
Vlad, Dan Andrews, others help – I attended the tropical MBA meetup in Philippines (yes, I was a few days late and missed most of it….) but Dan suggested I do a podcast – FROM CHINA….and how fascinating that would be. Vlad supported it, as well as Chris, and more and more I talk to say its way past due. Also Gary in Hong Kong has some pod cast set he is offering me. the time has come
Told not everyone reads all the text in my blog, and prefers taking content in via voice / downloading podcasts. Vlad admits it, others back in NYC tell me they don't have so much time….so lets try distributing content in another way. Though I do like text writing and am a bit nervous to have my voice recorded….if people prefer it this way, and want to get my content, then this is cool!
bought a Mac Air for it as well. Told recording podcasts will be much easier on a Mac than a PC. Hope so….(less excuses for me)
Getting more CONFIDENT, bolder, and not afraid to be who I am, speak my mind, and have my life on the internet. This is just another step. Trying not to get too "full of myself"……as I believe the internet, social media, etc makes us more self-centered in a way….I think these podcasts will be a cool way to share my China business experiences, and entrepreneurial travels. Seems like people reading enjoy the adventure.
Well, this blog, today, is gonna push me to do it….and I'll give myself til end of August to record (not going to promise publish by then), and hope you guys can push me to do it.