Its taken me almost a month to get the courage to eat this….
and man…..
I usually can eat anything.
The staff and the friends in Philippines I have met here keep pushing me to try it, its a street-side dish called "BALUT" in filipino. Basically, its 18 day old chicken eggs that have a baby chicken ready to hatch inside….
isn't that CRAZY…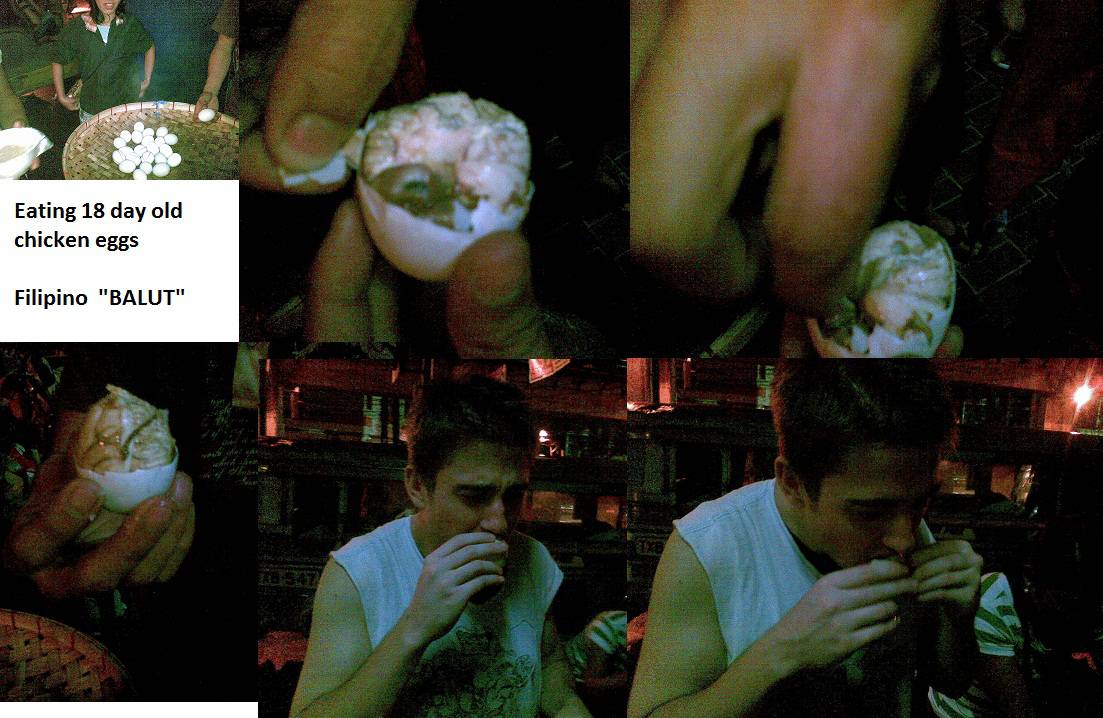 So tonight, after a few beers, walking back I decided to get the guts to eat one……Roc Roc, a friend here, prepared the egg for me and prepped me on what I had to do. Basically, first you have to open about half of the egg….but once the juice starts coming out, you need to suck it down…..
Then eat the yolk….where there is a baby chicken surrounding this egg yolk preparing to be born. Eating the yolk, there will be parts of the soft chicken….and its getting hairy at this stage…..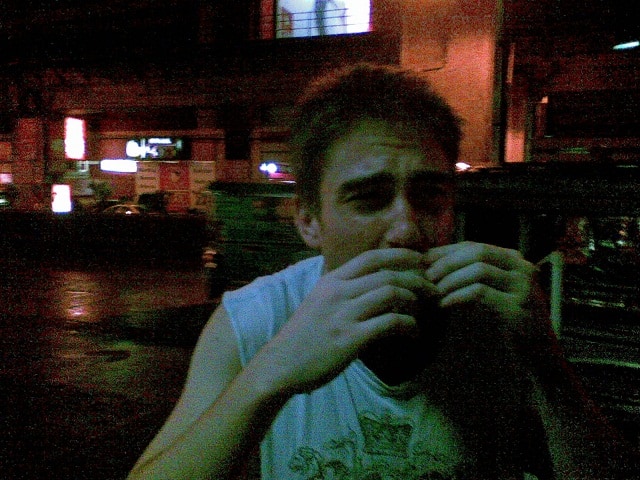 I really got sick to my stomach….i ate the juice, the yolk…but could not bare to eat the actual chick……they say it is soft and easy to digest…..but really…I couldn't bear to do it…..
I do not know how this became a cultural dish…..jeez, it makes me feel Chinese dishes aren't that bad after all….my god…..I have been to the Beijing bug market, having had scorpions and centipedes….and that is nothing to eating a young chick preparing to come out of its egg!
So there, Yaneiell, I DID IT, now you have lost your bet and lets get some more design projects going for this dare.
Ughhhh, another day, and experience doing international business. Its all about complete submersion into local culture and being open minded……man….
This makes those days back in grade school cafeteria (where I would eat anything people could think up) look like nothing….ie, that was "Mike's Messy Menu" – thanks for reminding me about that Scott!