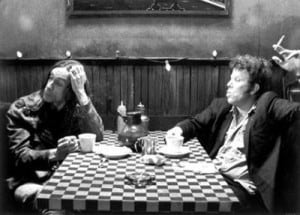 This title may be a bit strange, but it has come up a few times to me privately. I like to think of myself as a pretty approachable and friendly guy, an open networker. Because of this, I often introduce various friends to other groups of friends.
As my contacts are sometimes of various extremes, in either financial, cultural, or personal lifestyle standpoints, I am told I often make uncomfortable situations by mixing 2 very different friend groups together.
I NEVER EVEN REALIZED this was an issue. I thought all people like to meet new people, and to be exposed to various cultures and positions in life. But a few times, I've been taken aside at a party or event, or the following days and asked why I brought "such and such" kind of people.
WHAT?????
I don't want to expose those who have said this, but they basically tell me its fine for me to personally have different types of friends, but that I have to take into consideration the 2 counterparties before entering a transaction (I made it sound cold and technical on purpose!)
What the hell……I think its awesome to MIX IT UP……why keep such a close knit group of clones? Life is about experiencing people from all types of life, to understand cultures and perspectives.
But I think that is something you need to do international business, hell, to do any type of business WHERE YOU DEAL WITH PEOPLE. you have to learn how to deal with all kinds of personalities
Screw it, I'll keep making these awkward meetings, hope to teach everyone to get along!