Bet that title caught your attention! Today I took a trip to the City Hall in Quezon City – it felt like a scavenger hunt going from different department, getting "revenue code" booklets (one office didn't have them, another did – go to the 10th floor, and then go to the 3rd floor, etc) A funny thing I noticed was CHECK YOUR GUNS IN HERE. Here I am, in the middle of city hall, and there are people checking in their handguns before getting into the elevator lobby.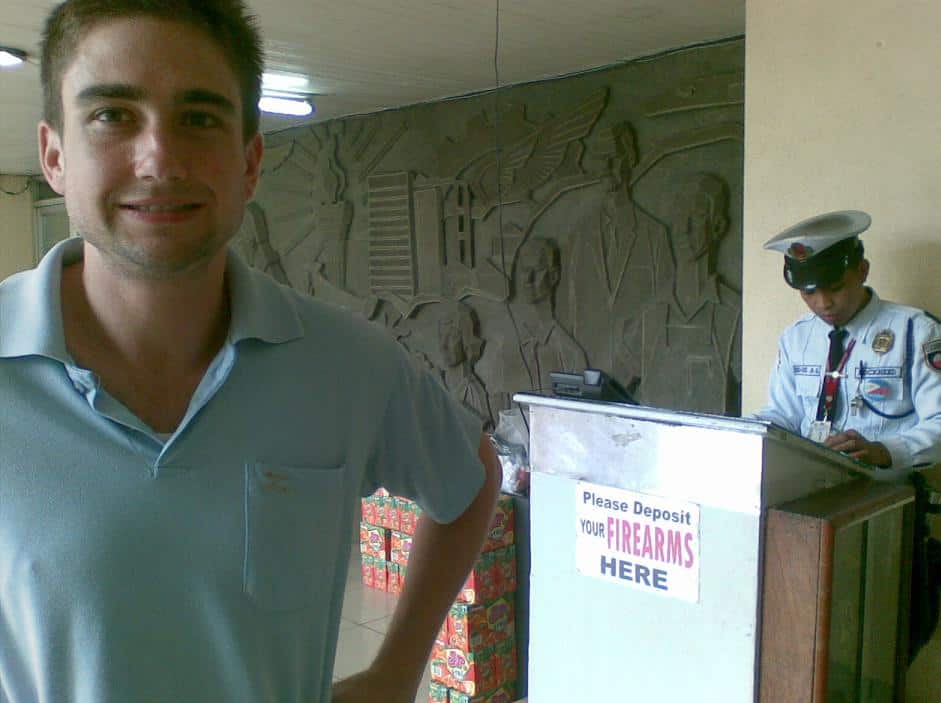 Such a different feel from being in China – where its the complete opposite, and in USA, where guns are legal, but most people don't carry them, and I don't ever remember seeing a booth to check in your guns before in America!
In China, I think its a bit extreme, to completely outlaw guns – and only allow police to carry them. The Chinese people seem to agree with their government's law to not allow guns in China – the people trust their government and seem to think if China allowed its people to carry guns then it would be complete anarchy! The people in China seem to have been convinced by the media that the people cannot be trusted, and if there isn't strict law and order and enforcement of laws, then the country would be in complete chaos.
Yet….I still have to support the right of an individual his / her right to bear arms. Maybe its the AMERICAN in me, but I don't think a government should not allow its people to carry a weapon to protect him or herself and their family. Also, I do believe that people should make their government FEAR that its people can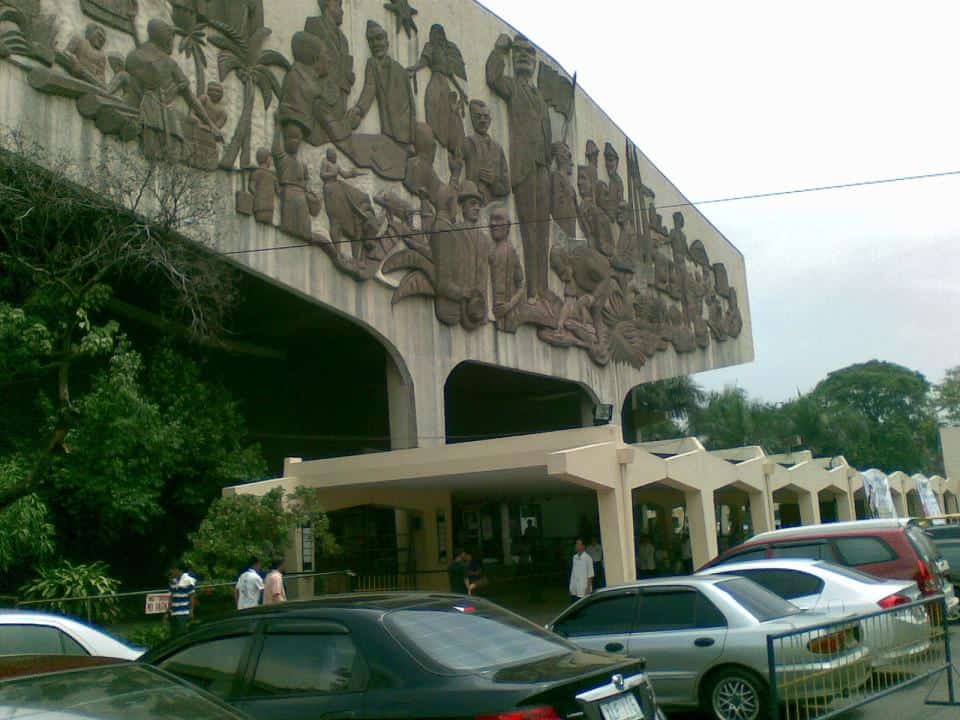 come and kick out the government OUT if they cannot serve its people correctly. Really, maybe that sounds crazy in today's day and age, but THE PEOPLE are to be served by their government, not GOVERNMENT is served by its people. It almost goes to the Braveheart Movie idea…..or Boston Tea Party – the people deserve to be treated and represented in the format of the majority of the people's "style" or culture.
But man….seeing this "check your guns in here" station freaked me out…..Marie said her family has a gun at home. Maybe I'll pay a visit and take some photos. Definitely the "wild wild west" feeling. But also scary….to think some guy on a bus or a jeep that I look at wrong, or has some kind of cultural hatred towards me, can pull a gun on me.
Just part of the life here. I haven't actually seen a gun on the street though.