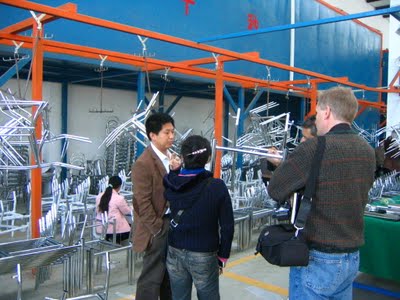 check out the girl's shirt badge…won't type the word…
The factory worked I talked to but she had NO IDEA what mo-fo'r meant…in english…thought it was a cool shirt!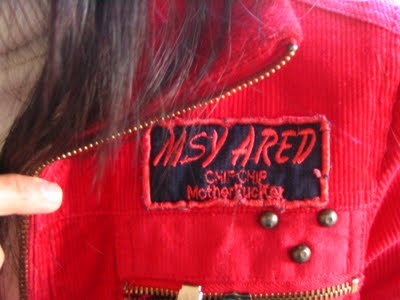 Been a wild couple days….. well worth my extending the trip a bit more!
Today was fun filled….visited a furniture / chair factory 2 hours outside of Beijing….not too cold so it was good – saw the capabilities, made sure a client was happy with the production line and finished good….and ate some lamb and other unknown goodies at a restaurant near by….man they never stop making me eat everything on the table….and chug beer for being a SMART left handed person…nice!
Beijing Street Fair…ate SCORPION and CENTIPEDE…
ran out of camera memory space so having random tourists email me their footage….had a crowd around me!!! Also have VIDEO of it coming soon on my associate's website..will link once he posts….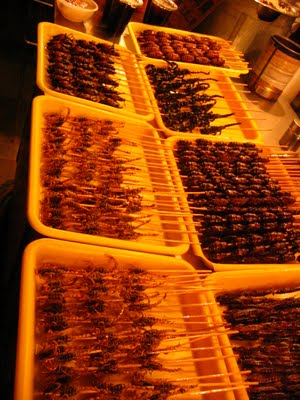 but couldn't stomach eating goat penis or lamb balls
(lamb testicles photo'd below…)