Preparing For A Death in the Family
What should we do when a family member dies? It is one of the most guaranteed things – people will die. Although there are entrepreneurs in Silicon Valley working on transferring our brains to new bodies – for now, people will die.
It is also a cultural difference. So as I mentioned last week there has been some family medical issues on my wife's side and – on Saturday morning – her grandmother passed away. 8am I was working in my home office and Wendy came in very emotional saying she must book a flight back to her hometown in China immediately.
With her dad.
That meant it was just me to take care of the kids – for an unknown amount of time.
Sure, I can help out. But the issue is – as stated on this blog – I am heading out for an intense business trip Monday and will be gone for 2 weeks.
My wife's grandmother has been very supportive of the family. She came down when Miles was born and supported us quite a bit. And was a very quiet and helpful person.
We have sorted things out with babysitters and the school's teachers to step in and help out – and Wendy will be back a day after I leave for Bangkok – but wow – it is scary.
I have been asking some other people if this is normal – to drop everything and book the next flight out (we are talking about, 8am getting the news, and taking an 11:30am departing flight – like left within an hour). Just trying to realize this.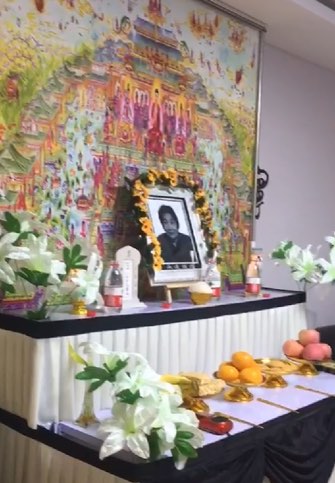 Others have said they have done similar, there are some deadlines of 72 hours the spirit of the dead is still on Earth with the family (Buddhist saying I hear?).
All I know is after this one, I will have to have a game plan for future family deaths. Having everyone spread out all around the globe makes it an additional issue.
Marc Roca, my partner at Alpha Rock Capital, said this is the insanity of the life we live. It is true, being overseas, in a cross-culture relationship (marriage for me, he's still single) – plus international business – is just HARD. If we want the easy route, I guess staying in our hometown, marrying a hometown girl/boy- having all our family living in the same city – both sides of the husband and wife.
But that isn't the life we (I) have chosen. So we need to accept that and make the most of it. But wow, the last minute flight cost hit the wallet. And the kids cried for mommy for about 36 hours.
Jia You (Chinese for "add oil" or go go go!)