Just a quick Merry Christmas update from Chiang Mai, Thailand.
Evening here (morning in USA) hope to do a call with my parents – video via Wechat pretty amazing when you think about it – you can do a free vide call to the other side of the planet.
Last night – Christmas Eve – we went to a nearby mall – Promenda Mall – for their Christmas spectacular. That tree was 2 stories high! and the kids got to meet the Thai Santa!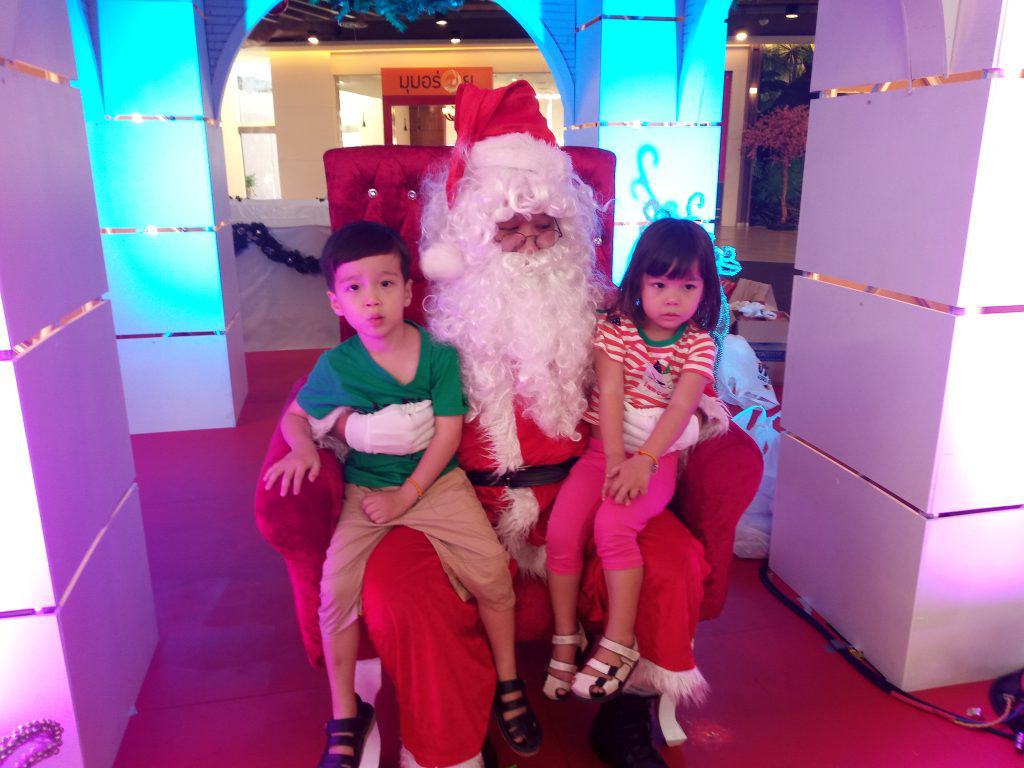 Each got a gift – painting set and thoroughly enjoyed it. We had some fried chicken and then they loved Spiderman (on and off).
Just been hanging out with the Chinese neighbors and their kids. Need to find more friends who have kids nearby so it isn't just me and everyone else speaking Chinese.
Hope everyone else had a nice Christmas. Tuesday holidays is probably one of the more awkward days of the week to have a holiday. Thinking about 2019 and also excited for whats to come.