Working hard here on planning for the new year. 2019 flew by – as every year.
And years will FLY by.
That is why we need to take the "bull by the horns" (haven't used that one in a while) and make it happen.
I have some amazing 2020 Trello Boards from Monique moniquelindner.com and I will do my best to sit down and FOCUS on my future year ahead.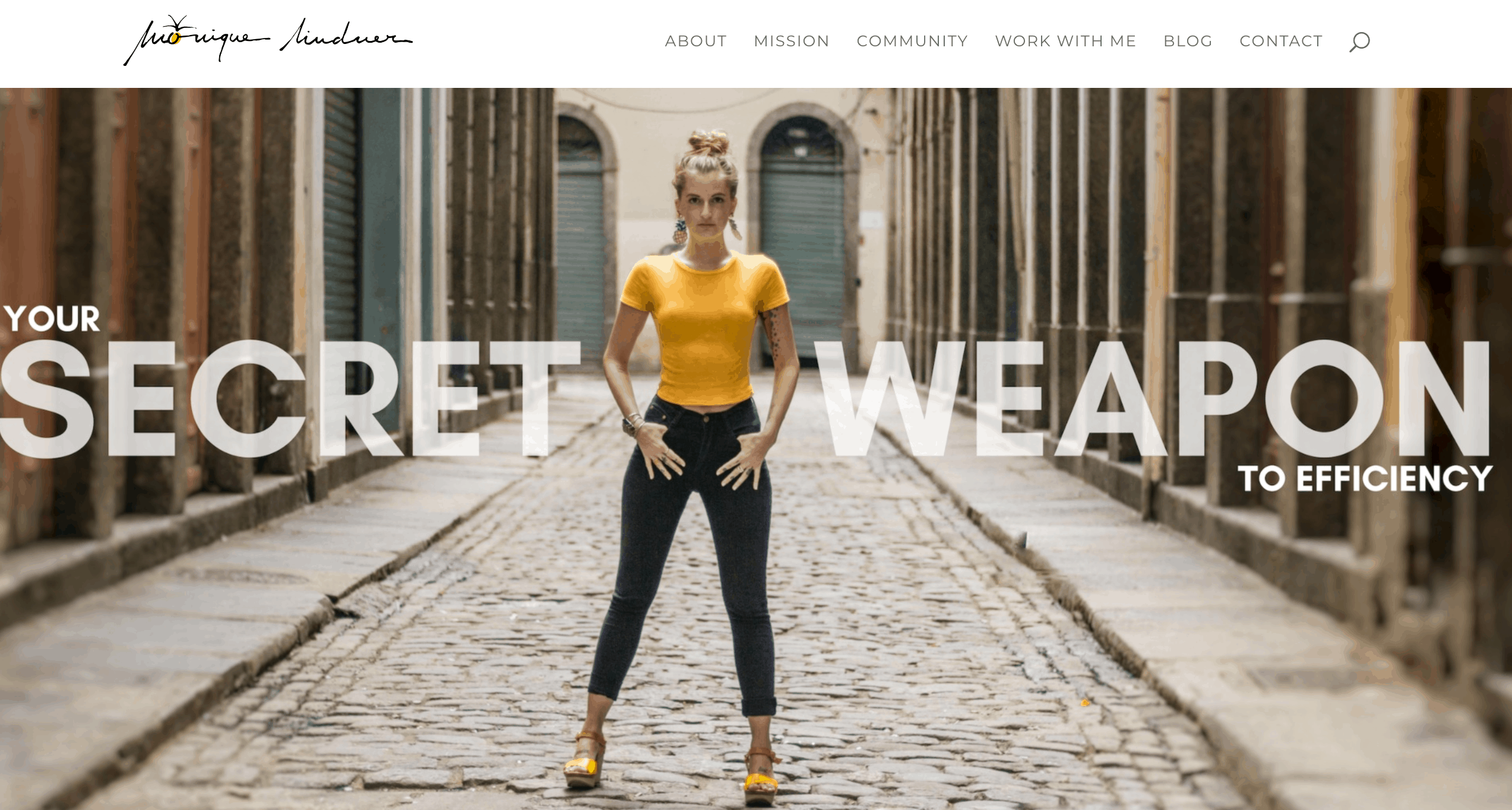 So many of us wait until Dec 31, or Jan 1, to plan the year ahead. But it won't happen unless we plan AHEAD.
Here's Monique's email (met her at DCBKK)
Why? Because I just loved meeting you all and connecting with you and I feel like this is gonna perfect for the last 2 months of the year so you can plan out the next 12 months properly.

So what is it? It's a set of Trello boards that I have set up to guide you through the complete process of planning out an entire business year.

These 8 boards are guiding through the exact steps, exercises & methods I use with my clients to plan out a complete business year with goals, targets, tasks & action steps, showing you how to break them down to the week & then be able to plan them ahead & schedule them out in order to stay on track. This is your perfect #Bye2019 #Hello2020 planning tool, ready to go for you!

Make Changes in the Current Year
My biggest tip for those looking to make a change in the new year is – DO NOT wait until the new year. Get the new years resolution started before you even crack open the champagne.
I'm already working on new year resolution of being more transparent – and upgraded my "Now" page workflow to make it a video as well. (Check www.mikesblog.com/now/ for the latest video of what I am upto this coming week)
Another big one is more automations in my workflow. Adding in Zapier integrations to various SaaS businesses I am working on. Even SnagIt software, I took their free academy course (certification I really have no care for, but here's the certification I was awarded for finishing their course and passing their tests: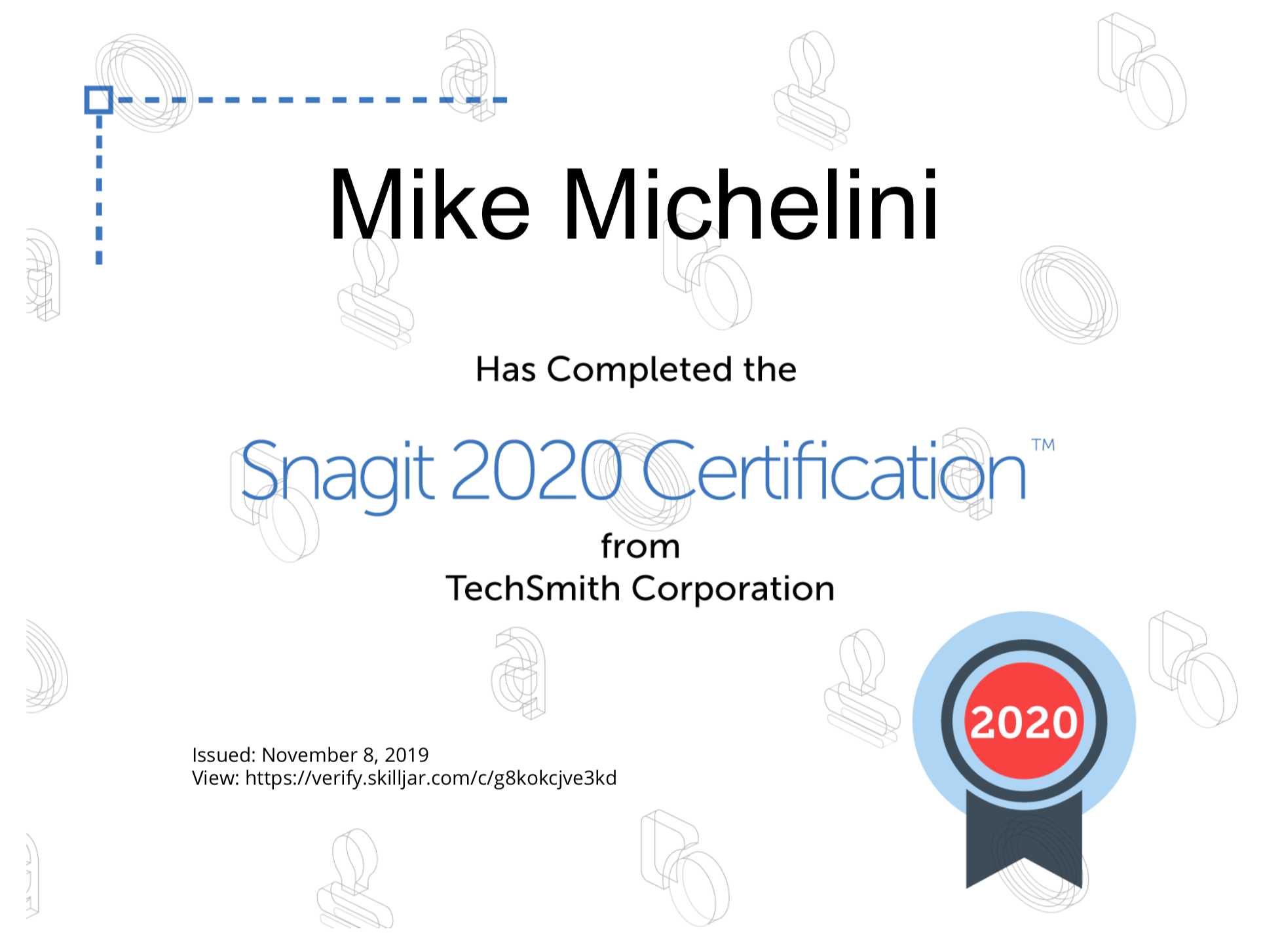 This certificate verifies that on November 8, 2019, Mike Michelini completed Part 3 – Techniques for Creating Marketing Materials, as offered by TechSmith Certification. (Download the PDF here )
Focusing even more on content marketing and internet marketing – that is what I am. And I need to focus on what I am good at. Literally running a new content marketing tool on my computer as I type up this blog (it is a massive website I'm crawling). Want even more people to find various pieces of content we have created.
Still deciding about making a bunch more books. I have some books half written already. Some Mapped out well, and tons of domains for each book (the idea is a book is a cornerstone of a blog / website). One is RegardingWork.com which the book is already written, friends have read it, enjoyed it – and pushed me to turn it into a proper book. Probably will get at least one of these books out in 2020. Would be nice to get all 3 or 4 out.
Accepting There Is No End
Learning that it will never be "done". When I was younger, I always felt "once I do ____, I'll be all set". And then there is just another thing to do, to complete, to win, etc. And I have finally realized, there is no end. There will always be something new to learn, someone to convince to buy something, somewhere to get to.
It is continuous improvement. It is about realizing there is so much in this world that we cannot get it all. And maybe the Stoic thinking or the meditation habit has finally rubbed off on me and is deeply engrained, but I hav accepted this and I will just continue to do the best I can each day.