Weekend is starting – and Miles was so excited to get things kicked off he was playing with Atom Man (Is that the toy's name, I'm a disconnected parent now) and asked me to take a photo (well actually a video, but I'm not video blogging at the moment).
So I snapped a couple photos and showed him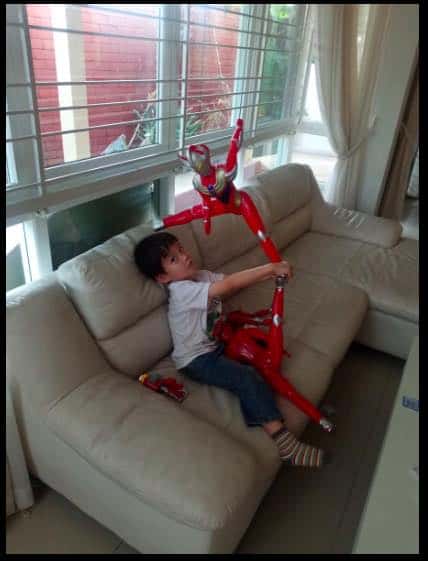 It had me thinking – will he remember this?
Is he going to remember asking me to take that photo? Is he going to remember all these stories and changes we are going through. The move from China to Thailand? The school shifts, the house moving? Will these be buried deep in his subconscious mind but maybe something he won't recall when he is older?
This is why I am trying to spend as much time with the kids at this age. I believe he may not fully remember these moments (and I can't wait to show him this blog post to test) but I do believe these moments will help develop him to be the man he will be in the future. These young age moments must have a more strong influence on our personality and our mood as we grow up.
It is scary in a way for me, what if I am doing something wrong?
To be honest, I was deep in work (making a presentation for a Taiwan Amazon seller conference) and didn't want to be disturbed. Yet he stay persistent and kept asking me to come over to the sofa and take a video of him with his toys.
So there you go Miles, buddy, here's your photo! Maybe this should be on his blog, MilesMichelini.com – not mine! Looking forward to him being old enough to update his blog on his own.(daddy just wants to blog on his blog, ok?!)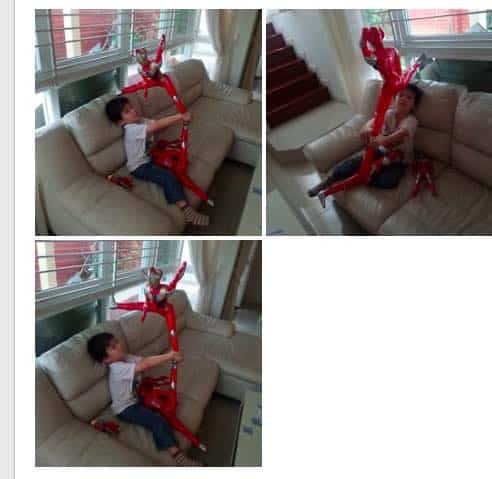 Let's cherish every day, every moment, and make the most of it – whether we have fun kids like Miles or not.