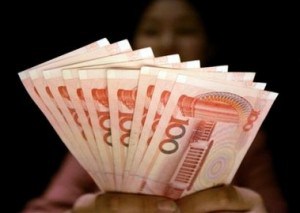 Since day 1 in china its been this issue – TRUST, I remember when I first came to visit China in 2007, I was meeting everyone I could, seeing what I thought of the place, the opportunity, the trust factor….Sure I knew it was difficult, intense, insane, THAT IS WHY I LIKE IT IN CHINA. I want a challenge. I met a few people in different places, trade shows, factory visits, that I got a good feeling from. I didn't make any decisions right away, I went back to USA for a couple months and talked remotely from chat and email.
I was still even considering remaining in USA after coming back from China towards the end of 2007. Could I really do it on my own in China? I had only a few factories I had bought from, had some relations with. And was I going to be in Shenzhen or Shanghai (those were my top 2 choices). But I felt I had more in Shenzhen, close to Hong Kong, internet seemed faster, lower cost.
Who would I hire to help me, I couldn't speak Chinese at all. I had a few people to consider I had met from my 1 month trip there. Narrowed it down to 2 people, Rita and Melissa. Both from Guangdong (meaning they can speak Cantonese, Mandarin, and English – if outside of Guangdong, they probably couldn't speak Cantonese), so they were local enough to help with enough things. Rita was more experienced on the import/ export – had worked in some factories, and did some of her own customer orders as well. Melissa was a bit quieter, english major, 1 year experience doing client relations and translation at a trading company in Shenzhen. I was really not sure which to choose…I was thinking to hire both…..but my budget, and I thought it was too soon to have 2 staff. So I choose the person I had a better feeling of trust with.
Melissa tried her best, worked hard, tried to learn as many new things I threw at her as I could. But some mistakes were made, due to inexperience and overload of work as well. If I had hired the person who had more experience, but didn't have as much of a sense of trust for (she was already asking if she could service her own business / clients while working for me….) would my life have been different? Anyway, that could be a whole nother blog post!
So I have survived the 3 years here. And now, as I pack up, sublet places, make arrangements for storage. I wonder…who can I trust WHEN I AM GONE sure I'll be back now and again, next month in August I'll stop by for a couple weeks. Then the USA trip, and back in November.
Seems its a different type of trust when you are coming to a new place and from a level of trusting when the leaving things happen…… People don't seem to be as excited to help you, feel you're bailing on them. That you gave up on the city, the people, the country. Certain tensions come….
Maybe there is less incentive for people to help you since you are leaving not coming. But I guess it also shows who your true friends are too!!!! When you are coming, you are investing money, you are buying, you are hiring, you are making things. When you are leaving, you're saving, you're counting, you're watching.
Some task I need help with while I'm away are things like:
Various bill pay – insurance,
Rents – Pay the rents I still have contracts in china with….
Company upkeep – checking mail, notices
Storage – hope my goods are stored safe, and secure…and clean.
Other emergencies – who knows, especially in China, if something urgently needed to be looked at or attended.
I have been talking to different people to help me while I am gone, and ways to compensate them for their trouble. Is it just money? I do tell people I will be back here, maybe they don't believe me, or they have other things to do that is better……
On top of the need for money to be paid, profit share, or percentage of what the person is managing, there is on my side the following requirements:
Communication – I have to be able to talk to them, both language as well as availability while I am gone.
Time – Both my time and the "helper time" – hope to make it smooth and save both people time….
Trust – most important…they handle incoming and outgoing cash for china upkeep……ughhh
Throughout my time in China these years, so many said get Chinese girlfriend, she will help you with your business!!!! I think that is kind of crazy……..for so many reasons. I have talked about the risks mixing friends and business – I can only imagine the tensions that must be caused mixing a girlfriend / potential wife and business. While I do live and breath business…..I do try to have some time of my life where I'm not talking or thinking business. And what if there is a business or personal fight with this girlfriend……staff and customers have to be at risk too? seems absurd to me.
My friend in USA told me years aback….I trust too easily. To take care of who I trust, not to give trust too easily. MAKE PEOPLE EARN it…..like points. Hope I can solve these issues before I leave Thursday.