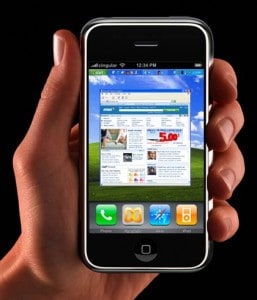 When I first came to Asia, I assumed EVERYTHING would be cheaper, hey, its made here, right? During the iphone 4 backorder, many of my friends in USA asked me if I could buy it for them directly in Shenzhen, China. But in China, you pay more for electronics – and EVEN the iphone 4 is not available yet. There are tons of things that cost me here in the Philippines than in USA, too.
Here is a list of things I have noticed:
Milk (philippines) – just because of availability here, mostly imported from Europe or Australia.
Electronics (both in China and Philippines) – this one makes you think – WHY ARE ELECTRONICS more expensive in China if they are made there. ok, well there are a bunch of reasons why here that I'll discuss down below in the "reasons why" section. But yes, electronics (at least the authentic ones) are much more expensive then in USA. My friends in China always stock up on trips back from USA. Hong Kong is also a bit cheaper then China, but many people buy from USA to save the most money….
Authentic Fashion Clothing – Again, I think it was in the USA nightly news, how there are so many Chinese and Europeans buying in shopping malls in USA. Its because USA has the lowest price, and the US dollar is dropping. But its also hard in China to find the REAL brands…..everything is fake so its hard to tell, and the authentic stores in the authentic malls are like 50% higher then in USA.
These are a few of the main items I can think of. Of course the things that are cheaper in China are things like food, travel, and other "generic" things.
Then you may ask, why???? Well there are a few reasons for that:
Taxes (custom fees) – As I said last week about my failed attempt at taking in some products into Philippines, import duties for foreign goods ARE SO HIGH in these countries. Its because they want to encourage people to buy goods from their own country, not foreign countries. And also, because sometimes in the customs offices, there are "Side deals" and other corruption. It just makes taxes and customs fees high, so that when the goods come into the country. the business importing them HAS TO EARN that money back, right? and therefore they have to add that to the price to the end consumer in the store.
Market Size – USA is the biggest consumer in the WORLD. It buys SO much, that therefore its buying price is so low. This lower cost is then passed down from the importing business to the end consumer. Also because of competition between stores, they all want to offer the lowest price, and keep pushing prices lower.
Shipping fees – This is more applicable to the Philippines, but there are so many islands here. And there is so much road traffic. This makes shipping take time and money….which, has to be added to the cost of the end product in the store! I remember Marie in Puerto Galera talking about her friend having to go to 3 islands to get various goods for the house. That cost the guy time and money to pay for all the boats back and forth…..so inefficient….. on the other side of this, in USA, massive container shipments coming from Asia / China drive shipping fees lower, as the shipping route is so popular and common….prices go lower.
Company's strategy – many large USA or European brands still don't have a "china strategy", or are afraid of China from copying, etc. I think that is why Apple delays its launch of its iphone in China, because it wants to try to prevent knockoffs….and also because Apple wants to control its distribution.
Government regulation – I am pretty sure iPhone has to get approval from China to sell the iphone here, and apple has to modify its phone to remove the wifi feature. Other countries also have other regulations, and companies have to adjust and modify their products to fit those country's demands.
So I hope this shed some light on why NOT EVERYTHING IS SO CHEAP in Asia……people in America always think this (hey, I was one of them), but in actuality, many things are more costly on this side of the world…..