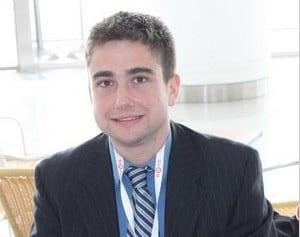 Pretty excited! Confirmed the venue, and going to make it happen – Been meaning to get up to Shanghai for years now, its been over 2 years already! As I recently blogged – I have a jam packed 2 week trip in Shanghai – and I'm happy to say that I had an amazing talk with Founder / president of Xin Dan Wei Shanghai coworking space and she does have space available on Saturday afternoon, June 23rd for me to host a 3 hour English social media training course.
She thinks it will be a great success, and will be providing tea and snacks as well. I needed help with on the ground check in and other items, and she can help with all those details as well! I get to focus on what I enjoy, marketing the event, and hosting the event.
Basing this Shanghai social media seminar around the one I had done in Shenzhen and got great feedback on the SNS training
Many people in Shanghai had sent me messages on Weibo asking me to host this event in Shanghai – so, based on your feedback, I'm going out on a limb here and going to test it out! A little nervous its only a week and a half away, but think we can make it happen. Liu Yan and her Xin Dan Wei team have been an awesome support already these past few days.
Here's the info:
English Social Media Training Seminar

On Saturday, June 23rd, 2012 in Shanghai, China at the Xin Dan Wei coworking space Michael Michelini will give an intermediate level English Social Media Marketing training seminar.

What: Intermediate Level Social Media Marketing Training Seminar, Focus: Twitter, Facebook, Blogging

For Who: Companies that are currently utilizing twitter, facebook & blogging for their company's social media marketing but need ideas and strategies to better improve their effect.

When: Saturday, June 23, 2012 2pm – 5pm

Where: Shanghai, China 's premiere coworking space, Xin Dan Wei, yongjia road 50

Presentation Language – English, but slides and handouts will be bilingual.

Why attend: Social Media continues to be a critical part of online marketing and promotion, companies need to ensure their SNS strategy is fresh and actively marketed.

How Much: 800 rmb (Chinese Yuan) per person (purchase tickets online via https://yoopay.cn/event/87228748). We will also have cash-ticket sales, talk to Liu Yan at Xin Dan Wei for details.

Snacks + Tea will be served.

Agenda / Topics:

Measuring / Benchmarking Your Current Social Media Presence – How to analyze your current SNS positioning versus your competition, and how to better track progress in the future.

Understanding Success in Social Media – Is it a twitter account with 10,000 followers better than one with 1,000? Its more complex than that.

Tools to Manage Twitter – Twitter is best managed by 3rd party tools. Which tools are the best, and how to utilize them?

Facebook Strategies – How to utilize Facebook to better connect with your customers.

Case Study: Desk Elf – Desk Elf is a big believer in Social media to generate leads and new clients, making investments that are long term, but pay off, as this case study outlines.

Case Study: Audience – We will take time to review an attendee's company social media positioning and give ideas and feedback.

About Michael Michelini, Michael Michelini is an American internet marketing consultant, skilled Social Media and SEO with hootsuite certification and Google adwords certification. Having spent over 4 years in Shenzhen, China, Michael understands the needs and opportunities for Chinese companies looking to build their English Social Media presence.
Please let me know your feedback. I have a feeling many more people in Shanghai will enjoy this- I will do the event in English but having the slides printed in Chinese as well as English
Again, as China continues to develop its need for marketing knowledge, I think training seminars will be a hot business.
After the Training seminar, result
We had 4 people come, as well as Liu Yan, which worked out perfectly. We had a nice room in Xin Dan Wei on the top floor, projector, white board, printed slides out for everyone. It was a good mix of foreigners and Chinese attendees, and we spent time on each person's case study.
I would say it was a success, and I now have more confidence to do more social media seminars in Shanghai in the future. I think I will try to make regular trips from Shenzhen.
Never give up! Add oil!