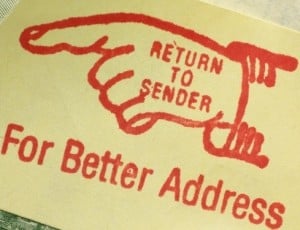 I was spending some time yesterday with Raine Liu, who is starting up her own trading company of electronics accessories and as she was helping me move some things in from 1 office to another office (awesome, she has a car!) + changing my internet and shipping some products to USA – she mentioned a story about her "online friend in USA". No…its not a cyber dating….when doing international business, what happens A LOT of time is these inquiries coming to factories go into skype or MSN chats – added as friends and even if business isn't made, the 2 people may have interest to stay in contact. Build a relationship, keep a contact for another day, never know right? So Raine and this older American businessman had stayed in contact for many years, on a regular basis.
Anyway, she said it was an older, and successful businessman in New Jersey. She showed me his website (will keep confidential) and asked me how to find out if he was still ALIVE…. Asking if in USA is there any record database or system to track down if someone's email being disabled means if they are dead or missing or in the hospital…etc.
She said he was a funny man, and always chatting to her about life, business, and culture. She hadn't heard from him in months – sent emails to a few email addresses she had for him, and all came back "not found" from the email provider.
Raine asked me if there is a way she can confirm if he is ok. She was really concerned, saying he was an older man, and had been getting checked up in the hospital now and again. She was tempted to call the company where he worked, and after talking to me, since I provided no way to confirm if an email address or chat ID can show if a USA citizen is dead or not, that she may actually call and ask for him.
It is kinda sad, and it makes you think….
So I asked her what happens in China if a person dies, and she said their chat IDs and emails are deleted and all information removed. Not sure if that is really how it is, or if there is any rule like this in USA. Also, what happens to a facebook account, twitter, linkedin.?
I do remember a myspace profile of a high school student that was hit by a drunk driver. The myspace account stayed active, and you could see his friends leaving comments for the boy…..sayin that they missed him and reflecting on the times they shared with him in life.
When I was in high school, I had a virtual "pen pal" Tish from Iowa. It was great because we were the same age, similar situations, and could help talk to each other about all types of social problems without worrying the other would spread the gossip around school or friends. She did tell me a FEW TIMES to tell my parents her contact info…and if ever I was to die, to have my family let her know I passed away. Crazy right? I actually still stay in touch with Tish, went to her wedding in Iowa many years back….and stopped by her house when I drove across country with Scott.
Anyway, thought I would share this feeling I had, this thought – we have to appreciate each day we are alive…..cherish the friendships, the hours passing through the day…..
how fragile life is..