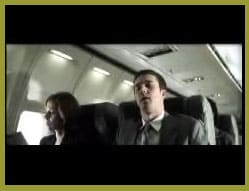 Especially since last weekend's wedding, I have been in a different state every other day. Then announcing I am going back to China, not losing my return ticket – and going to Los Angeles this Thursday. Mike, my Russian friend in New York saying "I couldn't travel as much as you", how can I live like this, I need to calm down.
Ken Chen saying I need to stay in one place to build a business….how can I possibly run a company while traveling so frequently. I need to oversee, see things with my own eyes, and control my operations.
My mentor Carl Pavarini getting a bit frustrated with my "wishy-washiness", telling me I need to decide and "get a job" whether that is working for myself or someone else. As getting a job just mean dedicates myself full time to one thing.
But on the other side……………there is the adventure, the travel, and the doors opening….
Shanna inviting me to Korea for Christmas, as she is there 1 year teaching English…..I met her in Italy, she is another American traveling globally, looking for what she really wants to do still.
And I reconnected with a friend Amit in India saying he has a 5 star guesthouse waiting for me in Mumbai, India – and in December he can introduce me to his call center company there, as well as show me to the factories I have been buying from for stainless steel. Opening more doors and opportunities in India.
In China, I have a pretty decent, hard working freelance network for internet marketing, SEO, and factory inspection. I have invested 3 years to build a network of friends and business contacts in Hong Kong, Shenzhen, Shanghai and Beijing – all willing and interested in working with me on projects or business…..and helping each other out.
Of course the recent Philippines, with Mike Morelos who wants to do some travel excursion business, and my loyal team
The more I travel, the more addicting it gets. And the more friends I meet and make all over the world….therefore further "spreading myself out"….when I go to a new place, I already have been talking to people in that area via twitter, email, facebook, business connections, etc already. I can "hit the ground running". I really want to keep on doing it…I am really connecting people, is there a way I can make a living doing exactly what I am doing, all day and night long?
Or am I "living by the seat of my pants"? Making life decisions on a whim – This is what some of my friends and critics seem to say….is that really me? WHAT AM I RUNNING AWAY FROM? Am I running away from reality? From "real world", from being a grown up?
Or am I not patient enough? Here is an email from a friend (not going to disclose, didn't confirm if its ok to post, but I like it)
you just got back…and people always think you're going onto another adventure so maybe they don't just stop themselves for you. So maybe your friends more less expected you to leave. And while you are away, just as we all are, life continues….networks/friendships widen, and if you're not here then how do you fit in? You just have no patience….I mean I'm from Jerz….I'm going to give to you straight
I AM NOT PATIENT…..true….
So is that why I may not "Fit in"…..people don't expect me to stay that long? Don't trust me anymore. Anyway, I'm exhausted from running around like a maniac….time for an early night