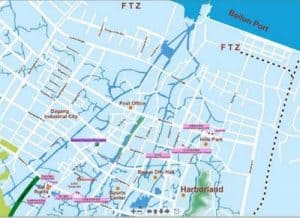 Sundays are always my strategy evenings…reflecting on the past and looking to the future…..next 6 weeks are going to be jam packed and may as well publish it on the blog to see if I can cram even more!!
Earlier this week – interviewing people for Chinese accounting position.
Thursday May 22 to Sunday May 25 – NINGBO, China – visit factories and warehouse options
Monday May 26 to Wednesday May 28 – wrap things up at home base, Shenzhen, China
Thursday May 29 to Wed June 11 – New Jersey, New York, Connecticut, USA visit customers, friends, old coworkers.
Thursday June 12 to Monday June 16 – Chicago Greg Schwartz's wedding in the wedding party!! Party it up!
Monday June 16 to Sunday June 22 – Florida USA business accounting, mail, documents, banks. See family. Hope to meet Alan coming down from North Carolina.
Sunday evening June 22 to Wed June 25 – San Diego, California!!! FISH TACOS! See my #1 blog reader PIOTR!!!!!!!!!!! Visit tons of Import/export professionals, entrepreneur friends, and Polish vodka.
Wed June 25 to ????????????? – Shenzhen, China Back to China. This time expecting to stay for quite a while…..next trip would be India, but think thats 2009.
Thanks for reading!!! Hope to meet up with as many friends, colleagues, and family as I can in USA, as I don't plan to return for quite some time………………