Random Encounters in Taiwan
Even though I am on the download lately in social media (no vlogs, no social media updates) – tags and others sharing on social gets on people's radars. While I'm down here (or up here technically) in Taipei, Taiwan – Roland randomly saw I was coming and reached out. We were lucky enough to grab dinner after the conference (read about the East Meets West Cross-Border E-commerce summit here)
For those who don't know Roland – he was CEO of our Ecommerce Gladiator Amazon FBA business in the Global From Asia series – Para Living Inc (Sisitano Coffee accessories). He did an amazing 1 year hustle there and now is currently studying Chinese full time in Hangzhou, China. Spoke at a TedX and also planning to help his family business in Hungary expand from a retail outlet into an e-commerce powerhouse.
This guy is making moves!
Also during our dinner he explained he is applying for a new kind of cross-culture MBA program between Europe and China with only 20 students per year from Europe – I'm sure he will get in.
We both stated how we missed working together on Sisitano and the weekly management calls and the daily Slack messages to coordinate our global online e-empire. Creating SOPs, coordinating online workers, working with Chinese factories and Seller Central in Amazon. (FYI the business is still going on strong, had a great 4th quarter, he simply had to move on, we have since found a team member to join in his place). We had some great memories and both learned a lot from his experience there.
Then he brought up he missed "Mike's Blog" my video series here. Been hearing that more and more as well. I miss it too – but there wasn't much of a point to it – no CTA (call to action). I'm fully focused now on this Amazon FBA platform (or incubator, depending on definitions) and will soon be able to open my mouth and share what is happening with it.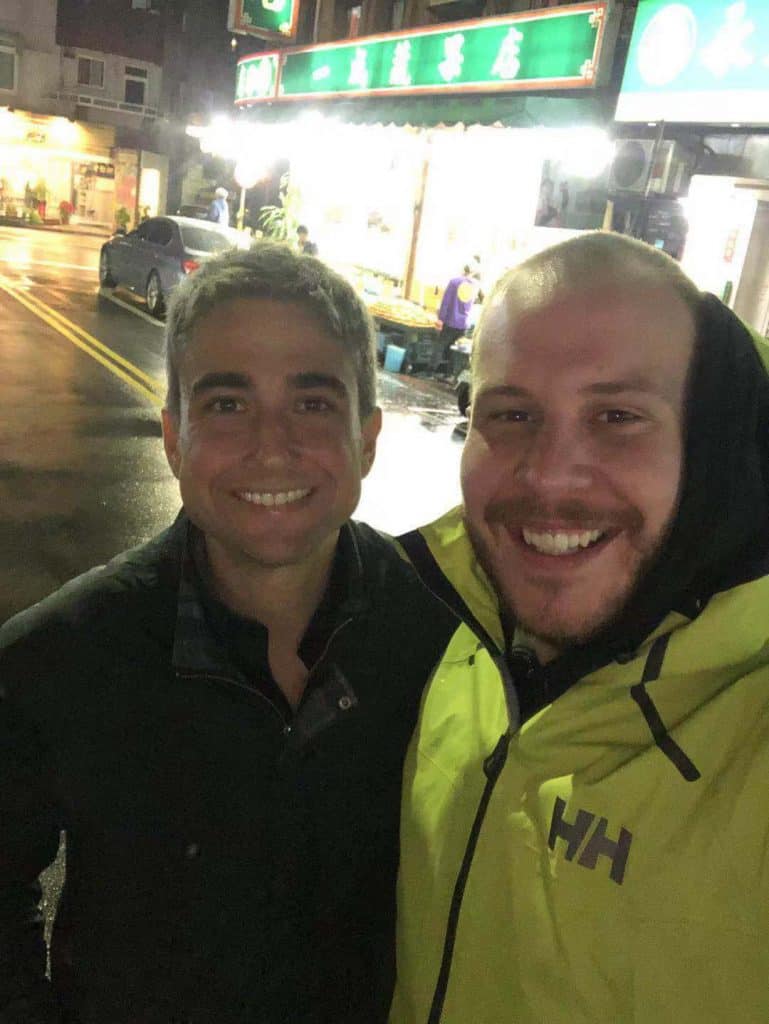 Just a little update here on the blog to update Roland and my encounter in Taiwan. We laughed as we have bumped into each other now in multiple countries over the years.
Excited to see this guy continue to excel in what he does – when he sets his mind to something it gets done, that is for sure. Wish you the best buddy and keep on pushing. Jia you!