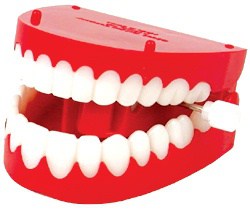 Many times I have gone back and forth with myself about how open to be about my business, my life on the internet. It does get a bit scary when I meet people for the first time, and they know so much about me already….and I have no idea who they are! Yet they immediately have more trust and care for me, and ideas on how we can work together or help each other. Maybe this is the future, and I am hopefully ahead of the curve.
Here is today's chatlog with Joan, from the factory / warehouse in Dong Guan I met on MSN and she gave me these ideas – I'll share the parts of the chat here:
Joan says

it seems that you r interested on the way of our company is going

from your blog…

Michael Michelini says

sure, haha

u read it

lol

Joan says

yes, i read it . and can feel something there…..you r a good person who speak true in blog

Michael Michelini says

sometimes people say i should not blog

at least not be so open

Joan says

why

Michael Michelini says

people can see my weakness ?

thts what they say

Joan says

but do you think sometimes your blog can let others know you more

and may bring your chances…

if make friends, don't like to be with the one who is a false ppl with false words…..boring

Michael Michelini says

haha, wow cool Joan

Joan says

every ppl have good point and weekness…..true…..but you r value to the ppl who appreciate who u r ….

Michael Michelini says

maybe i blog about this topic, i like that

Joan says

woo….glad to hear that

i said true as well

Michael Michelini says

yes, this has been my attitude for years now

not to hide who i am

Joan says

yes…..just be who you r.

Michael Michelini says

and if i lose friends or business from it, then it was not a strong relationship anyway

Joan says

yes….better to know earlier
It is amazing that people find my blog, I do mention I blog, and maybe others google my name to research more about me online. I have been told not to JUMP at opportunities, to hide my interest, to make it seem hard to get my attention. But why? What is the point? Sure, maybe it helps manipulate more…but today's world is changing, with the internet and social media – I want to embrace it.
Well, this chat with Joan inspired me to follow up with my thoughts of worrying about being too open on my blog. Maybe Joan is right, and its helping allow people to HELP me. Not hurt me..
THOUGH…maybe there are competitors, or people I may have upset in the past, watching, reading, loathing to find a chance to pounce. Well, then I feel sorry for them, because that is a pretty sad way to live, right?
So I'll keep on bloggin' away.