The past few weeks i have been pretty busy flying to various cities, and many people have been asking me to give some stories and explain what the heck i am up to! So, while those who follow me on twitter (follow me – @michelini ) should have a better understanding, let me use this post to go in more detail:
Nanjing city – a few weeks ago, i took a few days to make a first time visit to nanjing, a very old and historical city in china, which at one time was the capital of china. My main purpose there was to attend the SMX (search engine marketing expo), where i was presenting on website analysis and review of user interfaces. I also started announcing my new project, loadpipe.com , that will be an online order fulfillment and distribution platform.
I was able to meet some new faces in the china internet world, and found out how to fix my google adsense verification account problem with my hong kong company (good to have a contact who used to work in google adsense!!)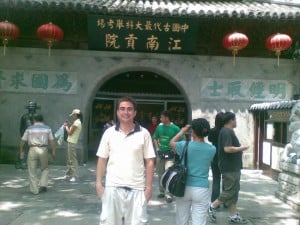 I also did some touring of the Confucius temple – an amazing part was the sheer size of it. I entered an examination hall, this had halls and halls of individual testing rooms for those who wanted to work under the government and emperor. The test was said to be many days long, and these small rooms only had room for a desk and chair, so test takers actually slept at their desk during the multiple day test. maybe this is a reminder of how hard the chinese student needs to study. many parents take their children to this museum to give them good luck in their studies, and there is a stone to jump over that says you will do good grades on your tests. Also, the fact that they have to sleep in their testing rooms, maybe thats why i notice chinese people are able to sleep in any conditions!!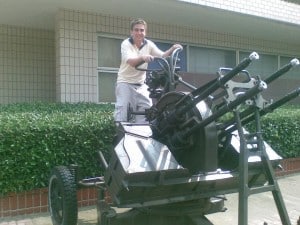 Also in nanjing saw some nice parks, also have many boating trips, but didnt get a chance to rent a boat. A pretty cool historic army park too, where I played with tanks, guns, and planes!

Ningbo City – Last week i went to ningbo and other cities in zhejiang province. 2 main purposes, first is i have manufacturing there to check on, discussions for new products to develop. But the 2nd, bigger idea, is the possibility of establishing a distribution point in this province for the loadpipe venture.
Talking business means lots of eating and drinking, while this is the case in most cultures i know, its especially highlighted in china! I remember being in a ningbo nightclub bottoms up multiple BUDWEISER beers (funny to drink american beers in china, but its exotic…)
I was also invited to be a guest teacher at a local village grade school. I thought it would be fun, so what the heck, i agreed. Later the next day, they canceled because the "swine flu" h1n1 outbreak, and the foreigner must have some disease!! Kind of upset me, but hey, their loss…i was gonna do a free class teaching ABC to 13 year old chinese….anyway
Earlier this week i paid a visit to a local Shenzhen university where i cooperate with hiring interns there. I am invited to be a guest speaker there about business in the usa, focusing around ecommerce and internet! Looking forward to that for sure!
Xiamen City – And just this week i was in xiamen city. Here i took tons of photos – they say this is like the san diego of china, and i agree. I had been here once before, but didnt get as much exposure as i did this time. The city skyline is full of LED strips along the buildings, and the island city is bordered by a lake on one side and the ocean on another.
In xiamen i worked out a plan and alliance for loadpipe, where they will assist me with sourcing and logistics while i focus on technology and marketing. Seems like both sides have a lot to offer, and are strong in their abilities, have to draft up some agreements, but i am excited!!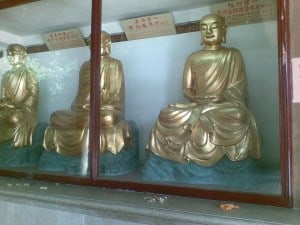 Also did some touring of xiamen, seeing the university, monk temple, and some garden parks. Did a lot of walking!! Later in the evening found the foreign bars such as londonner, jj (texas ya'll)' nd me and you 2 bar. Xiamen has a nice, laid back environment, ocean breeze, and internet wi-fi all over….but maybe too slow paced for my hyperactive peronality….but seems ill be coming to xiamen more often.
So that sums up my past few weeks of traveling, been rather intense, now i have my buddy from usa, jon conte, spending a couple weeks in china, his first time here, should be wild for him!