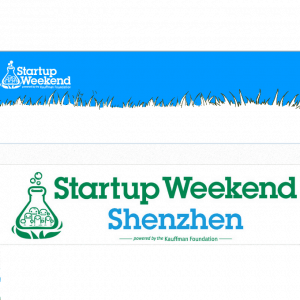 Been up in Dalian, China for almost the full 3 months in Chinaccelerator, demo day is in 15 days…but I haven't totally forgotten about Shenzhen! The organizing team of Shenzhen startupweekend (Kawai, Nik, and myself) are back at it, and GEW (global entrepreneurship week) is also at that time (the weekend of Nov 9-11 and Nov 16-18)
Here are the details for Shenzhen startup weekend.
SIGNUP on shenzhen. startupweekend .org as well as get the latest news and information about it there.
Date: Friday Night, Nov 9 until Sunday night, Nov 11.
Where: TBD
For Who: – For entrepreneurs, startups who want to try a hack over the weekend, and , Developers , Designers, Enthusiasts, Mentors, Investors.
Why: – Taking a "break" from your normal startup or daily life and focusing on a new startup with a new team over a weekend is a great exercise to learn how to make things quick with limited resources and people you don't know already.
How Much: – 150rmb (Includes official t-shirt, 7 meals, free unlimited internet)
Startup Weekend Shenzhen Agenda

Friday, Nov 9
6:30pm Registration Starts
7:00pm Dinner & Networking
7:20pm Welcome & Speakers
7:30pm Pitches Start
9:00pm Attendees vote for the top ideas
9:15pm Teams start forming and discussing ideas
10:00pm Start to formalize teams and take an inventory of skills. Be honest, and direct about what resources and skills are needed for the weekend. You may stay and work as late as the venue will allow

Saturday Nov 10
9:00am Arrive, simple breakfast & coffee
9:30am Teams formed and setting up workspace for the weekend
12:00pm Lunch
1:00pm Call for needs & skills
2:00pm Coaches help teams one-on-one. They are here to help!
6:30pm Dinner
7:30pm Mid weekend check-in, status reports, call for help
10:00pm Finished for the day. You may stay and work as late as the venue will allow

Sunday, Nov 11
9:00am Arrive, simple breakfast & coffee
10:00am Call for help (this is self motivated, so don't be shy)
12:00pm Lunch
12:30pm Coaches arrive… ASK QUESTIONS
3:00pm Gut check. Start prepping for presentations
4:00pm Dinner
5:00pm FINAL PRESENTATIONS
7:30pm Judging & awards
8:30pm Wrapup
9:00pm Go home!
Really excited to check up on the Shenzhen startup community! Hopefully can take all this experience from Chinaccelerator and share it with the Shenzhen community.
Here is a video from a startup weekend almost 1 year ago!
Signup below!
shenzhen. startupweekend .org