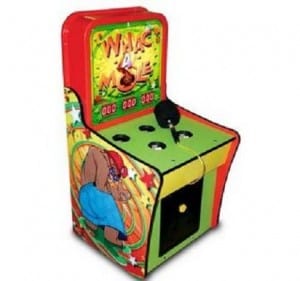 Just like we say, its about who we surround ourselves with. Spending a few days talking to friends in Shenzhen China and I realize most are not on top of the newest internet technologies….and I can't blame them….its so hard being in China when the government is filtering and blocking the majority of new "Social" websites such as foursquare, dropbox, google documents, etc. Sure, I have met some pretty high tech friends here that have helped me better get around it, but that still means you will always be one step behind……
Its such a stupid game of WHACK A MOLE. I remember when twitter was getting blocked, and there were tons of new API versions popping up all over, and people were tweeting, you can break 1 twitter, but you can't break a million.
It is such a waste of time, the people that are employed to monitor the internet, filter, block – and then the other side rehosting, rebuilding, learning to get around it in different ways….SO STOPID
Sure there can be the version that the Chinese government approves, the Chinese company version that cooperates and understands the governemnts reasoning and requests for filtering such information, reporting to Beijing about profiles it has banned and information is has controlled….
But in any system where there must be a central point controlling the flow of information, BY DEFINITION it will limit the creativity and growth.
Stepping back and looking at any LARGE corporation in America….they suffer the same issues….by being too big, and having too much "Red tape" for a worker's new R&D project to be recognized creates so much buracracy that the idea is best off being funded in a new startup venture – where ideas can blossom and new ideas are supported rather then scrutinized.
This will be a rather shorter post, but just one that again and again keeps holding me back from seeing China as a technology leader in the near future. Sure it has amazing growth domestically, and there is a growing middle class with savings to spend and a hunger for foreign products and brands……but it is an almost isolated entity from the world…..
Maybe it fits the idea that the old "great wall" to keep people outside of China (or was it to keep people in?) The great INTERNET firewall is working to keep "ideas" outside of China….keep (or try) to keep its people inside, and at the same time, keeping innovation and creativity frozen and trapped inside some beautiful minds of the young Chinese I have met these past few years.
That is the saddest part….the younger generation in China…..such a conflict of their parents and grandparents conservative ways as well as the government……surrounded by their new curiousity and exposure to the Western world and technology…..
How long can the new, young generation in China stay restricted by this government filtering of information and ideas?