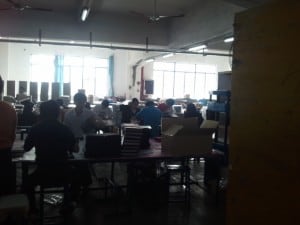 Been doing a lot of networking in 2010, and after the domainer meetup in Hong Kong, have been in talks with Gary about working on some projects together in domaining, SEO, and ecommerce…..all things I am passionate about and have been looking for the right project or cooperation all year….not wanting to rush into any project just because I am looking….
It is just an amazing story for me…..but the China dream may not be over its kind of like that godfather mafia…..just when you think you're out…they keep pulling me back in! 😉 But really, I am going where the money is….the opportunity…and after a crazy 2010 traveling and searching….China is still where its at…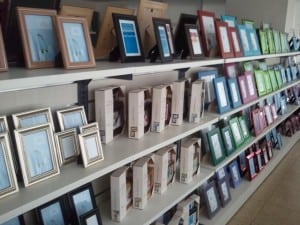 Going back and forth between Dong Guan, Guangzhou, & Hong Kong as well as some trips to Philippines seems like will be my new route….sprinkled with my friends and business contacts in Shenzhen. Gonna be exhausting….but still doing what I'm doing.
Internet marketing and ecommerce….I am getting inquiries from USA and other countries who want to warehouse in China, as that is what I am predicting the future will be…..fulfilling directly from China….and foreigners will need allies inside China to get it done….this is going to be a main trend coming the next few years…and this dong guan ecommerce center will be where its at!
So what is Photogaph.com all about? We hope to launch by end of Feb 2011, and I will be responsible for SEO and foreign sales and marketing…I guess this has been my job for all projects…this is my passion, and skill. So I'll synergize everything….
Also working on the big "ecommerce package" I've been talking to my guys at merchant solutions llc – for entrepreneuers who want to sell online…..give them all they need in 1 package….merchant account , shopping cart solution, product sources for drop shipping from China or USA. Its just such a complex thing…and after years of building connections and knowledge between both USA and China ecommerce and internet marketing…..
But the dream is getting closer…ready to rock….I can keep saying I wish this came together sooner…but like I said, its part of my MBA these past few years in China…..except 10 times better, faster, more precious. And who knows what the future will bring, what 2011 will bring….but photograph.com will be a rockstar website selling professional studio accessories online direct from China.
Right now I'm working on keyword research, market survey, getting the site indexed (it was a parked domain for years), looking for guest bloggers, content plan, sitemap. Lots of work, but already what I love to do, and have building up to for years.