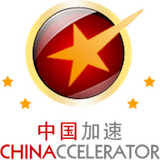 This past Saturday's startups HK saturday inspired me even more…meeting more innovators, more investors, more mentors.
TO SUCCEED
To not lose sight in what I love to do….international business, cross border connecting. Enabling people.
This Startup Tuesday in SZteam we'll have Cyril Ebersweiler Venture Partner @ SOSventures Int. and Founder of China accelerator speak on incubators and seed stage investments. He'll also be on site from 3pm to meet startups and give help and advice.
Really awesome!
This week we'll have a visiting guest, Cyril Ebersweiler Venture Partner @ SOSventures Int. and Founder of China accelerator

Cyril is a venture partner at SOSventures and the founder of the first mentorship-driven seed funding program in China, Chinaccelerator (http://chinaccelerator.com). He will be at our co-working space on Tuesday afternoon and will be make a Q&A sessions from 3pm with people interested to know more about startups, product, fund raising, mentoring and Star Wars.
He is mentoring at Techstars, 500startups and OnLab, at the board of several startups and advise some others in Boston, San Francisco, Toronto, Beijing and Shanghai.

Places were Cyril gave lectures, went on panel or organized startup competitions include AdTech, MIT GSW, MIT CHIEF, GMIC, CESIF, Shanghai Jiatong University, DMU, DUT, NEUSOFT, Samurai Incubate, RailsRumble, Nodeknockout, IBM Smartcamp, etc… He is also the organizer of the 10×10 Conferences held in Beijing and Shanghai.

Also, we'll discuss the next startup weekend, Shenzhen startup weekend on Nov 11 to Nov 13 with visitors from Silicon Valley!
Meeting these people, networking, and LISTENING to what people want…..they want to connect to the Chinese startup community. and Chinese want to meet American entrepreneurs.
Here are just a few examples:
I'm talking to Casey Lau from StartupsHK about having a joint Hong Kong / Shenzhen Startup Saturday.
During the Saturday event I met a Chinese investor based in Shenzhen who wants to open an incubator and hold more startup meetings…so they directed him to talk to me and the SZteam coworking crew.
Swiss investor wants to buy into a Chinese export logistics company
Geekcook wants to enter the USA market / international market.
USA ecommerce warehouse opening in Los Angeles, California needing more American consultation.
NY Wall street friends want to start an investment fund for innovation. Need some China exposure, know / trust me
Wall street hedge funds investing in China but getting bad information, need people on the ground who can verify investment advice.
Talking more and more to an American managed mid-stage VC firm in Shenzhen who is setting up co-funds for investment.
Had coffee today with a mobile app startup for location based search in China, looking for investment now that they have a prototype.
NY wall street friends are getting older, and have money they want to invest personally in China. Trusting me to direct them correctly.
Hearing more and more at Startup Saturday in Hong Kong about international companies that cannot ignore the Chinese market, but don't know where to begin.
Tons of emails from blog readers like Chinese who want to return to China from USA, Americans who want to come to China.
Podcast on China coming soon (really, promise)
Japanese CEO of a medical instrument firm wants to acquire a Chinese company to enter the China market.
I could "show off" even more, but all my "social media" channels are exploding with opportunities to connect Chinese startups and expanding businesses into the International market.
Now is the time to shine. To rock. Stick in Shenzhen for a while…well lets say PRD (pearl river delta)
May have to go to Hong Kong, Dongguan, Guangzhou a lot as well.